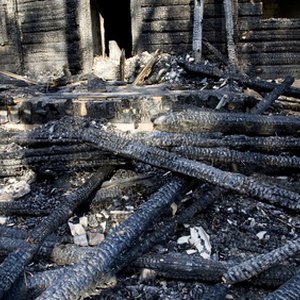 •••
burnt house image by pavel siamionov from Fotolia.com
Though many aspects of the insurance industries in the United States and Canada are similar, homeowner's insurance does vary in one significant way for Canadian customers. Comprehensive homeowner's insurance is the rough equivalent of the American "special form" policy, but a "broad form" policy means different things in the two countries. Understanding the difference between comprehensive and broad homeowner's insurance can help you make the best decision for your insurance needs.
Comprehensive Form
Comprehensive homeowner's insurance is written on an "all risks" basis for both the home and its contents, meaning that the policy provides coverage for all types of loss except those that the policy specifically excludes. These are the safest policies to buy, because the insurer must prove that the cause of loss is excluded by the policy in order to deny the claim, rather than you proving why it should be covered. Because comprehensive policies offer the highest level of coverage, they are also typically the most expensive policies available.
Broad Form
If the premiums for comprehensive coverage are too high for you, maybe you'd prefer a broad form homeowner's insurance policy. Broad form policies still offer "all risks" coverage for your home's structure, but restrict coverage for the contents inside. Your belongings, such as furniture, clothing and CDs, are protected against a list of named perils like fire, burglary and vandalism. If you file a claim for your belongings, you must prove that the loss occurred due to one of the reasons listed on your policy.
Basic Form
Basic form policies offer named perils coverage for both the dwelling and your belongings. These are the least expensive policies you can buy, but they offer the smallest amount of protection. With a basic form policy, you must prove to the insurer that any damage you claim happened as a result of one of the covered perils. The burden of proof is always on you. Broad form policies offer a compromise between the restricted basic form and the thorough comprehensive form policy types.
Property Floaters
No matter what type of homeowner's insurance you have, the policy contains certain limitations that will cost you additional premiums to remove. Standard policy wording limits the amount of money you can collect on jewelry, for example, so let your agent know if you have a large collection or any individual items that are worth a lot of money. Without jewelry floaters, you may not be compensated for the full value of your collection. Other common limitations include furs, musical instruments and fine arts, among other types of collectibles.
References
Writer Bio
Stephen Hicks has been writing professionally since 2000. He recently published his first novel, "The Seventh Day of Christmas." He spent three years as a licensed life and property/casualty insurance agent in California. Hicks holds a Bachelor of Fine Arts in cinema studies from New York University.