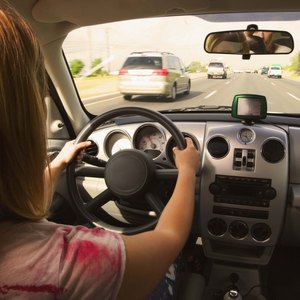 •••
Jupiterimages/Creatas/Getty Images
Comprehensive auto insurance is one of three common components of a full coverage policy. Comprehensive essentially covers damages to your vehicle resulting from non-collision events, such as fires, floods, wind, vandalism, natural disasters and animal contact. When your vehicle is damaged by a covered occurrence, your policy pays for repair or replacement of the damaged vehicle. The standard comprehensive coverage doesn't cover the value of your personal effects.
Separate Effects Policy
Theft of personal effects is usually covered by homeowners or renters insurance, notes Esurance. Many car rental companies do allow you to purchase a type of coverage called personal effects coverage. With this element, you do have benefits for the value of belongings lost, stolen or damaged while in your rented vehicle. This extra benefit makes sense if you routinely carry valuables in your trunk or travel for business and often have luggage and personal items in the car.
References
Writer Bio
Neil Kokemuller has been an active business, finance and education writer and content media website developer since 2007. He has been a college marketing professor since 2004. Kokemuller has additional professional experience in marketing, retail and small business. He holds a Master of Business Administration from Iowa State University.