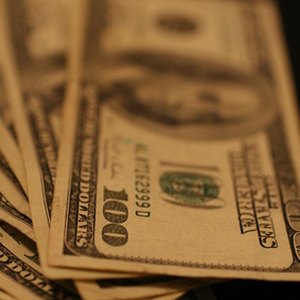 Grants and scholarships make returning to college at 35 years old or older less daunting. Start with the state branch of the Department of Education where you plan to attend college. Contact the financial aid office of the school you plan to attend. Many schools offer aid to "nontraditional" students, a broad category that includes students 35 and older.
The federal government has a searchable online database that pulls up grants to match a student's specific background and interests. There are also foundations and organizations that offer grants for which older students are eligible.
Jeanette Rankin Women's Scholarship Fund
Targeted specifically at low income women who are 35 and older, the Jeanette Rankin Women's Scholarship Fund—named for the first woman elected to the U.S. Congress—considers not only the applicant's financial need, but her goals, her plans to achieve them and any challenges she has faced along the way. The Foundation usually awards winners $2,000, half in the fall term and the other half in the spring.
Jeannette Rankin Foundation 1 Huntington Road, Suite 701 Athens, GA 30606 706-208-1211 rankinfoundation.org/students
Imagine America Foundation
Established in 1982 to serve high school graduates, the nonprofit organization Imagine America Foundation launched its Adult Skills Education Program in 2008 for older, nontraditional students. Over 300 accredited colleges from around the U.S. participate in the program. It's a one-time only, $1,000 award.
Imagine America Foundation 1101 Connecticut Ave. N.W. Suite 901 Washington, DC 20036 202-336-6800 imagine-america.org
CollegeNET
As a nontraditional student, you may want to consider a nontraditional scholarship.
CollegeNET is a private company established in 1979 to improve colleges' organizational efficiency. As of 2010, they have served over 1,000 clients.
Their scholarship program works like this: students, or those planning to become students, sign up (for free) and participate in forums on topics that interest them. If other participants like the ideas, they vote. Approximately once a week, the site's administrators determine who has the most votes and awards scholarship money to the winner. Awards range from $1,000 to $5,000. There are no entry fees; the program is funded by scholarship promoters and advertisers.
Forum categories include Politics, Religion, Entertainment, Science and Technology--to name a few.
CollegeNET, Inc. 805 SW Broadway Suite 1600 Portland, OR 97205 503-973-5200 collegenet.com
References
Resources
Writer Bio
Scott Roberts studied communications at the University of Southern Indiana and has written for local newspapers throughout his adult life. He has created articles for more than 70 international clients. An accomplished artist, he has illustrated and written cartoons for newspapers and GoComics.com. He lives in Southwest Michigan.