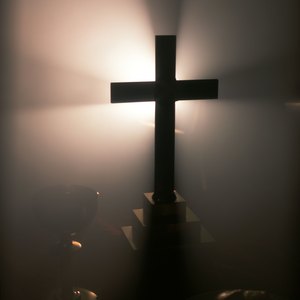 •••
Brand X Pictures/Stockbyte/Getty Images
If you or your family have done missionary work, you've chosen a path that offers spiritual rewards more than monetary gain. Still, education costs money, and universities expect to be paid no matter how noble your profession. Fortunately, whether you plan to become a missionary or come from a family of missionaries, there are scholarships available to further your education.
Christian Missionary Scholarship Foundation
If one or both of your parents were missionaries, you could benefit from the Christian Missionary Scholarship Foundation. Each year, the CSMF awards over 100 scholarships for children of missionaries attending six Christian institutions of higher learning. Recipients must attend Wheaton or Trinity Christian Colleges in Illinois; Dordt College in Iowa or Calvin, Hope or Kuyper Colleges in Michigan. While scholarships amounts vary, they are available for four years as long as the students make satisfactory academic progress. Funds also are available for graduates planning to attend medical school.
Great Commission Scholarship Fund
Children of missionaries might also benefit from the Great Commission Scholarship Fund, available for students attending Colorado Christian University. The university's website notes that many Christians passionately support missionaries serving overseas, but that educating the children of those missionaries is "an important aspect of that support." Located in Lakewood, Colorado Christian University offers over 50 accredited degree programs, along with graduate studies.
Billy Graham Center Scholarship Program
Named after the most famous evangelist of his era and confidant of U.S. presidents, the Billy Graham Center Scholarship Program at Illinois' Wheaton College offers missionaries the opportunity to earn a master's degree. Available awards include the Urban Missionary Scholarship, with ethnic minorities given priority eligibility status; the International Furloughing Missionary Scholarship, for missionaries who have completed at least two years of field service outside of North America; the Pre-Field Missionary Candidate Scholarship for those who have not yet experienced field work and the George and Helen Bennett Fund for Missionary Service, available only to Wheaton College graduates.
Language Scholarships
It's hard to spread the Word if your listeners can't understand you. That's why foreign language training is crucial for missionaries, especially those ministering to tribal groups. New Tribes Mission offers scholarships to missionaries focusing on tribal evangelism, including lessons involving language and culture. NTM students go on to missionary work in Africa, Latin America and Asia. Students learn Bible translation in their new language, so they can spread the gospel and establish tribal churches.
References
Writer Bio
A graduate of New York University, Jane Meggitt's work has appeared in dozens of publications, including Sapling, Zack's, Financial Advisor, nj.com, LegalZoom and The Nest.