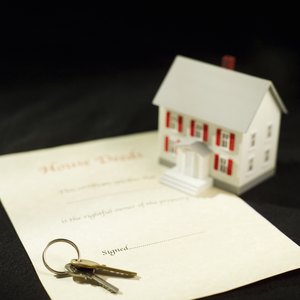 •••
Stockbyte/Stockbyte/Getty Images
A listing agreement between the owner of a property and a real estate brokerage office is a binding contract. As with many contracts, they can be terminated. Every state regulates real estate contracts independently, but the basic terminology is similar across the country. To cancel a listing agreement before the expiration date, if there is no termination clause, speak with your agent. Try to resolve whatever problems exist, be it a personality clash, an economic decision, or even a decision not to sell. Withdraw from the contract in writing while maintaining a civil working relationship.
Change Agents
In reality, your contract is not with the agent, but is held in the broker's name. If your reason for cancelling the listing agreement involves your working relationship with your real estate agent, approach the agent's broker. Explain your displeasure with the agent and ask that the broker suggest another agent to guide you through the sales process. You may be responsible for some out-of-pocket expenses due to the original agent, if the terms are indicated on the listing agreement. Also, the original agent is the procuring agent for any potential buyers who viewed your property during the time that agent held the listing. Unless other arrangements are made, the original agent represents you during the sale to one of those buyers.
Withdraw the Property
If you've decided not to sell your home, ask to cancel your listing agreement. Re-listing the home with another brokerage within a specific period of time may be in violation of your original listing, and selling the house by yourself during the period of the original contract may incur commission costs payable to the original brokerage. If the broker balks at a legitimate reason for canceling the contract, contact your state department of real estate and lodge a complaint. The matter more than likely will be resolved within a short period of time.
Executing the Cancellation
Once an agreement has been made to cancel the listing, all parties must sign the cancellation documents. After the signatures are obtained, the listing is considered cancelled, the Multiple Listing Service entry is withdrawn, and all advertising ceases. Keep all copies of the cancellation agreement in case problems arise in the future.
Death of a Party
A listing agreement is a promise by a real estate agent to market a property aggressively in order to find a buyer. A seller agrees to pay a commission for this service. If the seller dies before the end of the contract term, or the brokerage goes out of business, the contract is considered cancelled without obligation. If the listing agreement was signed by more than one party, and only one party dies, the contract is still considered valid. If the property is in escrow at the time of death, the estate is responsible for real estate fees.