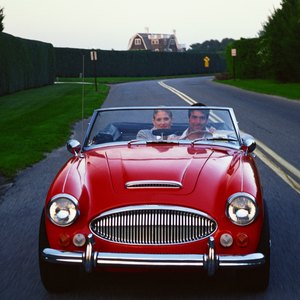 •••
Creatas/Creatas/Getty Images
Over time, insurance premiums change according to what part of the country you live in, your driving record and what company you're with. Maybe the company you're with saw a lot of claims in the last year and increased its rates. If you switch insurance companies in the middle of your policy, you may be able to receive a refund. The same applies if you're selling your car, or cancelling for any other reason.
When You're Eligible for a Refund
When you cancel your insurance, whether or not you get a refund will depend on how much of your policy you've paid and whether or not your company charges cancellation fees. Your insurance company will prorate your policy and refund you for any unused days. However, if the fees outweigh the amount you get back for unused days, you could end up owing your insurance company money. This might be the case if you're near the end of your policy or if you make monthly payments and are close to your next payment date.
First Steps
When you cancel your car insurance check with your company about their policies. Ask about any fees. Request that they calculate what, if any, refund you will receive, how you will receive it and when you should expect it. Keep in mind when switching policies that even a momentary lapse in coverage will affect your coverage rates. You'll want to have your new policy in place before you cancel your old policy.
The Refund
You may receive your refund several different ways. The company may send you a check in the mail, or the may just directly deposit it into the account you used to pay your insurance. Your agent should be able to tell you will get your refund. Allow 2-3 weeks for your check to process. If it's a particularly busy time of year, like Christmas, it make take a few extra days to get to you through mail.
What Now
While each state sets their own laws, most of the time insurance companies are required to issue refunds within 30 days of an account being closed. If you don't receive your check in 2-3 weeks, give your insurance company a call. Confirm your address to make sure they sent it to the right place. Ask the representative if they can provide any further details, such as if a check was cut and what date it was mailed. Remain in contact with the company. If you don't receive a check by when they say you should, ask them to send another.
References
Writer Bio
Specializing in food and business, Melissa Haskin is a Oregon writer who received a Bachelor of Science in economics with an emphasis in business from Oregon State University. She completed graduate work in journalism at the University of Oregon and has contributed to publications such as "The Register-Guard," "Oregon Quarterly" and "Eugene Magazine."