Can I Set Up a Fund to Finance My Granddaughter's College Tuition?
by Valencia Higuera ; Updated April 19, 2017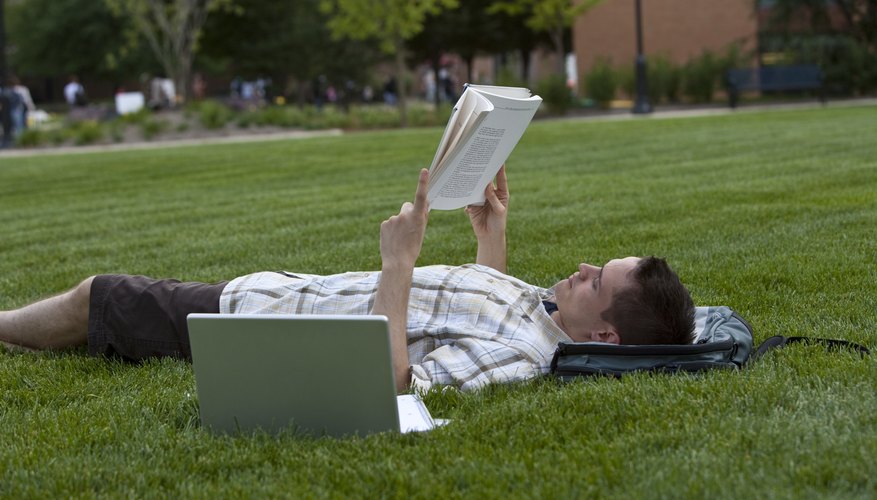 College tuition is a major expense, and while some parents assist their children with college costs, the amount that a parent contributes isn't always enough to cover expenses. Grandparents can make up the difference by opening a fund to help finance their grandchild's college education.
Grandparent 529 Plans
Establishing a 529 educational savings plan can help your grandchild realize her dream of attending college. You'll make contributions throughout your grandchild's life, and your grandchild can then use funds to pay for tuition, books, rooming and other college-related supplies. In addition, funds deposited into the 529 educational savings plan are tax-exempt as long as you apply withdrawals to your grandchild's college expenses. You can withdraw funds at any time and use the money for personal reasons. However, you must pay federal income tax on these withdrawals, plus a 10-percent penalty.
Establishing an Account
A financial adviser can help you choose the 529 educational savings plan that best fits your needs. Plans vary, and you can open an account in your state, or in the state where your granddaughter resides. Establishing a plan in your state opens the door to certain federal tax deductions or credits. On the other hand, an out-of-state plan may feature cheaper enrollment, transfer and account maintenance fees. Once you choose a 529 plan, complete the paperwork to enroll in the program, name your granddaughter as the account beneficiary and start contributing to the account. Deposits funds into the account by check or register for automatic contributions.
529 Plans and Financial Aid
The money contributed to your granddaughter's 529 educational savings plan may only cover a percentage of her college tuition. She can use funds from a 529 plan established by her parents to cover remaining expenses or apply for federal aid. Applying for federal aid requires completion of a free application for federal student aid. These applications do not require your financial information, and money distributed to your granddaughter from your 529 savings plan does not count as income on her application. The exclusion of this information helps your grandchild qualify for additional funding.
Consideration
Some grandparents elect to open a single 529 savings plan for multiple grandchildren. This method is convenient and reduces fees and paperwork. However, having a shared account can create problems if you were to die. Rather than transfer the responsibility of allocating funds to your children, open separate accounts for each of your grandchildren and determine how much you will contribute to each account.
Photo Credits
Comstock Images/Comstock/Getty Images