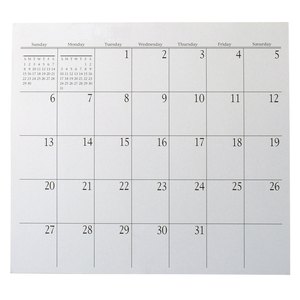 •••
Stockbyte/Stockbyte/Getty Images
A home purchase is an endeavor that requires time and attention to detail. When attempting to close quickly -- generally less than 30 days -- the last thing you want to do is make hasty choices or cut corners on your responsibilities. You can ask the necessary questions, make well-informed decisions and get to the closing table faster by planning ahead. Speeding up closing lowers the chance of transaction hiccups and allows you to enjoy your new home sooner.
Get Pre-Approved
The most time-consuming aspect of buying a home is usually the financing. To get a good mortgage, you have to shop lenders, review your options and deal with a lot of paperwork. The origination process, from application to loan funding, took an average of 48 days in mid-2012, according to Mortgage News Daily. To cut down on mortgage processing during an escrow, get pre-approved. By completing your loan homework before opening escrow, you can put one to two weeks of work and waiting behind you. The lender reviews your credit, income and asset documents, make its decision and agrees to make the loan pending an acceptable home appraisal, escrow and title paperwork.
Gather Funds
The earnest money deposit, a down payment and closing costs add up quickly. To keep up with the mounting costs of buying, including the up-front fees for the appraisal and home inspection, you'll need to stash money away several months before opening escrow. Lenders typically require you to season your funds, or have them sitting in your account for at least two months. Additionally, sellers usually need to see proof that you have the funds to close before accepting an offer. This ensures that you won't be scrambling for money at the last minute or let insufficient funds hold up closing.
Identification
Everyone involved in the transaction must cooperate and work at the same pace to ensure a quick closing. If 30- to 60-day transactions are typical in your market, the real estate agents, escrow, title and loan companies are likely to work at that pace, unless instructed otherwise. To create urgency in a closing, your sale contract must reflect how soon you need to close as a date or closing period described in days. For example, be specific and write 21 days or a date three weeks out to ensure all parties agree to your deadline. As such, the participants may be held accountable for any hold ups that prolong closing.
Respond Quickly
Your full cooperation and flexibility as a buyer is necessary to close fast. Respond quickly to correspondence sent by escrow, title company and the seller for your review and signature. When required to deliver funds, make sure the money is available for immediate withdrawal and submit to escrow or the corresponding third-party in the form requested. Home appraisers and inspectors typically accept cash or check, whereas escrow may accept a personal check for the initial earnest money deposit, but requires a cashier's check or a wire at closing. Adhere to all of you contract deadlines. For example, arrange to deposit you earnest money immediately upon offer acceptance or within a few days of it. Schedule your appraisal and home inspection immediately so they are complete and you can sign off on them within the first or second week of escrow.
References
Resources
Writer Bio
Karina C. Hernandez is a real estate agent in San Diego. She has covered housing and personal finance topics for multiple internet channels over the past 10 years. Karina has a B.A. in English from UCLA and has written for eHow, sfGate, the nest, Quicken, TurboTax, RE/Max, Zacks and Opposing Views.