Can You File Taxes Late Without Penalty if the IRS Owes You Money?
by Kathryn Hatter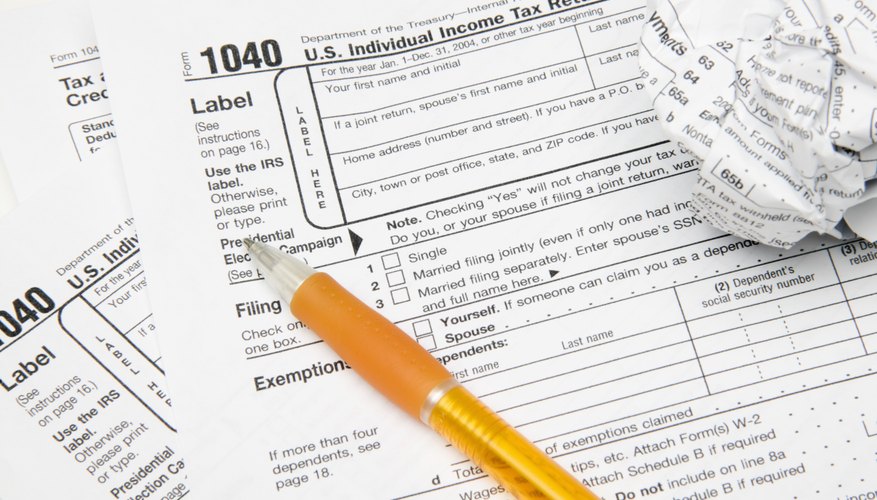 The income tax filing deadline comes around every year, causing untold anxiety and stress for many taxpayers. If the Internal Revenue Service owes you money, you have an "out." Go ahead and file your taxes late, if you wish. There is an outside filing date for some situations, though.
Filing Late
The typical advice for late filers is to request an extension to push back your filing due date by six months. Taxpayers who owe the IRS money need to use Form 4868 to apply for an automatic extension. If the IRS owes you money, however, you are free to let tax day come and go without sending anything to Uncle Sam. You don't have to file anything to request a filing extension if you don't owe money.
Refund Filing Deadline
The IRS urges taxpayers to file tax returns in a timely fashion, even if you don't owe money to the federal government. Filing your income tax return could result in money coming back to you from withheld taxes or tax credits. You have three years to file a tax return from the first year it's due, or the IRS will keep your money.
Possible Audit Issues
Filing an income tax return each year keeps you accountable to the IRS and serves as a means of updating your information. If you decide to skip filing because you don't owe any taxes, you leave yourself open for the possibility of an audit for that year. The IRS has a statute of limitations timeline for auditing tax returns -- typically three years. This time period only covers years you file tax returns, however.
State Income Taxes
Individual state tax laws govern how taxpayers need to handle late filing and filing extensions. Some states operate like the federal government, not requiring an extension request for taxpayers who don't owe money. Just like the federal government, though, you won't get your refund until you file your taxes. Check with your state department of revenue to learn your state's laws for late filing for people who don't owe taxes.
Photo Credits
Creatas/Creatas/Getty Images