Can You File Income Taxes When You Receive SSI?
by Megan Cook, C.P.A., C.F.E., C.M.A., M.Accy ; Updated September 11, 2015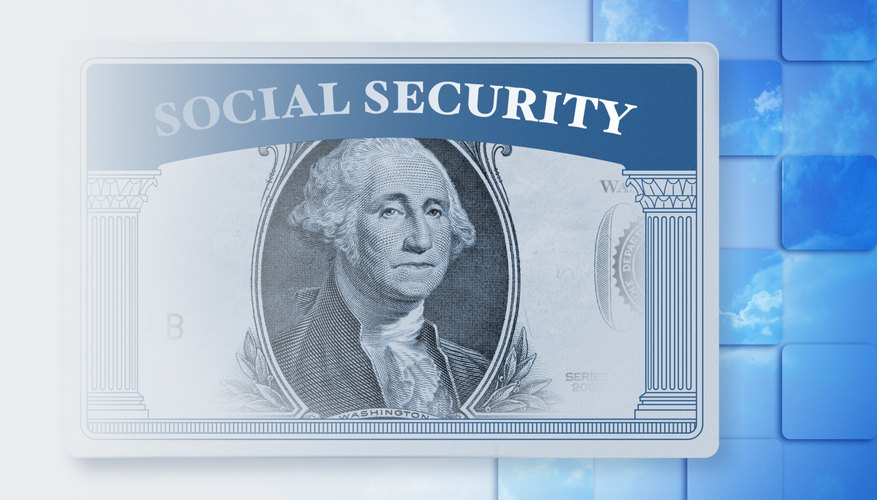 Filing annual tax returns is a requirement for many Americans. Individuals receiving federal benefits, such as Supplemental Security Income (SSI), oftentimes wonder about the tax effect of the income they receive each month. As with many other types of income, the tax effect of SSI benefits are not always cut and dry. Furthermore, not everyone who receives SSI is required to file a tax return.
General Rules
SSI benefits are not taxable. This means that the Internal Revenue Service (IRS) will not require an individual to pay federal income taxes on the amount of money they receive each month from SSI benefits. If an individual receives both SSI benefits and Social Security Retirement or Disability payments, the benefits attributed to disability or retirement payments may be taxable in certain situations. If SSI is the only form of income received, an individual does not need to file a tax return at all. A taxpayer won't receive an SSA-1099 for SSI benefits received, as those benefits are not taxable.
Working While On SSI
Some individuals work while receiving SSI benefits. This is completely legal, although SSI benefits will be reduced once a certain level of income is earned each month. In 2013, an individual can earn up to $1,040 each month (unless they are blind in which case the limit is higher) before SSI payments stop. In addition to a reduction in SSI benefits, those who work while receiving SSI will need to file an income tax return in order to get a refund of any overpayment of taxes.
Self-Employed Individuals
Individuals who are self-employed that earned over $400 in a year must file a federal income tax return. Although a SSI beneficiary will not have to pay federal income tax on their SSI benefits, they will still have to file a tax return to account for their self-employment activity. As previously noted, SSI beneficiaries can receive over $1,040 each month in 2013 before their benefits end. It is entirely plausible for a self-employed individual to make less than that threshold each month. Although self-employed individuals may not owe federal income taxes, they will still need to pay the appropriate self-employment taxes each quarter.
Married Individuals
Someone who receives SSI may be married to someone who is employed. In that case, a tax return will need to be filed in order to receive a refund of any overpayment of federal taxes on the part of the working spouse. Married individuals must declare to the IRS that they are married. They can opt to file a joint return or file separate returns. In most cases, filing a joint tax return is more advantageous to the couple.
Warning
Do not lie to the Social Security Administration or the Internal Revenue Service about your employment status, any income you receive, any assets you have or your marital status. If either governmental entity finds out you lied about any of these items to avoid paying taxes or to keep receiving federal benefits, you will have to pay anything you received back and will be responsible for your tax liability plus penalties and interest. You could also be subject to jail time in certain situations.
Photo Credits
Comstock Images/Comstock/Getty Images