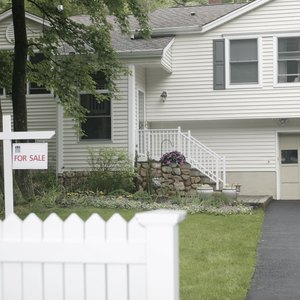 •••
Comstock/Comstock/Getty Images
Once an offer on a home is accepted, the clock begins to tick toward closing. Unfortunately, picking an accurate closing date is not an exact science, and many unlucky home buyers and sellers find that the correct date can be hard to pin down. If you find yourself running out of time on a fast-approaching closing date you're sure to miss, don't panic. Many real estate transactions are extended simply by signing a contract extension. However, it's important not to overlook this simple form.
Causes
The buyer's lender is typically the most common cause for a delayed escrow. Whether the loan officer is inexperienced or the buyer didn't get his documentation turned in fast enough -- the loan will not close until all lender conditions are satisfied. Other delays in escrow can be caused by a low appraisal, defective items found in the inspection report or an unexpected cloud on the title. Don't be surprised if you experience some type of hiccup during the escrow process.
Mutual Agreement
A real estate contract extension, in order to be legally binding, must be mutually agreed upon by both buyer and seller. The extension must be in writing and specify a new closing date. Your real estate agent will have the proper form for you to sign. When picking a new date, it's important to allow enough time to resolve the cause for the delay. Most buyers and sellers will agree to extend the closing date by a couple of weeks, if necessary.
Per Diem
In some cases, the reason for the delay cannot be resolved in a couple of weeks and you must extend escrow longer. This can cause potential problems when one party is ready to close and the other is not. The party responsible for the delay may be charged a per diem rate, payable to the other party. Normal per diem charges may range from $50 to $100 a day, and can go up if the contract has to be extended a second time.
Loss of Earnest Money
It's important to allow yourself, your lender and other real estate professionals enough time to complete their transaction duties when first selecting a closing date. If you are the buyer in the deal, it's a good idea to consult with your loan officer about how long it will take him to close the loan. Buyers who fail to select an accurate closing date and properly prepare a mutually acceptable contract extension may be at risk of losing their earnest money.
References
Writer Bio
Meribeth Phipps has been a real estate broker since 2000, specializing in residential new home sales. She holds a bachelor's degree in business and marketing.