Can I Claim Another Adult on My Income Taxes?
by Patrick Gleeson, Ph. D., Registered Investment Adv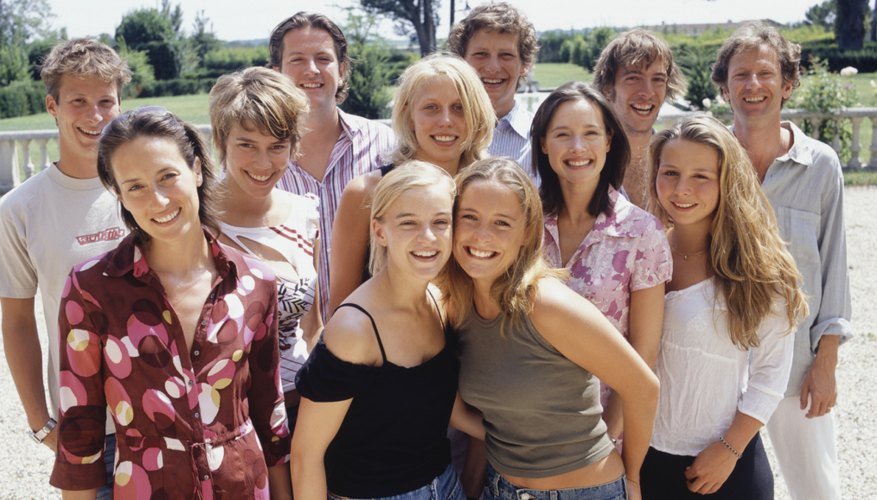 You can claim another adult as a dependent on your income taxes, provided they meet certain relationship, residency, income and support criteria. The IRS definition of a qualifying relative is relatively inclusive. Even an unrelated person you live with may also qualify, provided they meet a few additional IRS requirements.
Relatives and Members of Your Household
For tax purposes, for an adult to be claimed as your dependent, she must be either a "qualifying relative" or a "qualifying member of your household" as defined by the IRS. Qualifying adult relatives are any of the following: sister, brother, step-sister or step-brother, parent, grandparent, step-parent or any of their descendants, niece or nephew, aunt or uncle or in-laws. This is a fairly comprehensive way of categorizing relatives. A grandparent, for instance, may have remarried, and a child of that marriage may have a step-daughter. According to the IRS, the step-daughter is a qualifying relative.
Qualifying Relative's Income & Support
Qualifying relatives may not earn more than $3,800, gross income, in the year of qualification. You must also provide more than one-half of that relative's total support, which can include food, lodging, clothing, medical and dental, education, transportation and "ordinary and necessary" living expenses, including unexceptional recreation expenses, such as movies, books and an Internet connection.
Qualifying Member of Household
Persons who live in your household for the entire year, even if they're not related to you, qualify for IRS purposes as qualifying relatives if, among a few other requirements, they meet the income and support standards for qualifying relatives -- that is, if they earn no more than $3,800, and you provide more than one-half of their support. Additionally, they must be U.S. citizens and may not have filed their own tax returns, either by themselves or jointly.
Legal Relationship
There is one more IRS requirement for an unrelated dependent who lives with you that's so obscure that one tax preparation software company doesn't even include it in the list of questions it asks users about their qualifying dependents. IRS Publication 501 states that to claim a non-relative as a dependent, "your relationship must not violate local law." According to Forbes, this refers to the fact that "there are still some jurisdictions where it violates law for unmarried individuals to cohabit."
Photo Credits
David De Lossy/Digital Vision/Getty Images