How to Buy a Wells Fargo Foreclosure
by Charles Green ; Updated July 27, 2017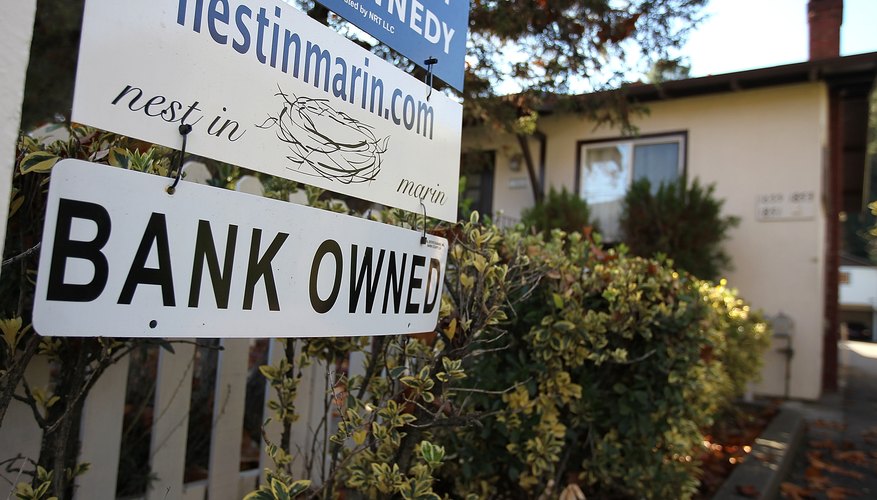 Items you will need
Personal computer
Internet connection
Wells Fargo Bank is one of the largest commercial banks in the United States, thanks in part to its acquisition of Wachovia Bank in 2008. According to the Federal Reserve System's National Information Center, as of September 2009 Wells Fargo & Company had 1.228 billion in assets placing it fourth among all financial institutions.
Because of its size, Wells Fargo has its share of home foreclosures under management. Foreclosed homes cost banks much in the way of human and financial capital, therefore it is in Wells Fargo's interest to sell these properties to qualified buyers as soon as possible. This is where you come in.
Instructions
Step 1
Find Wells Fargo foreclosures. Wells Fargo foreclosures can be found on the Premiere Asset Services (PAS) website at pasreo.com. Working with PAS and partner Realtors to move real estate owned property (REO), PAS has an easily searchable list of foreclosed homes for your review.
You can establish the search parameters by entering your home criteria by city, county and state, and narrow those results down further by type of home and prices. Contact listing information is supplied; that person will work with you on your Wells Fargo foreclosed home property. Each REO property features a listing agent and Wells Fargo home mortgage pre-approval contact who may work with you later in the home buying process.
Step 2
Submit a bid. Every Wells Fargo REO bid must be extended through the designated listing agent.
First, hire someone to inspect the home to determine what repairs need to be made and what it will cost you. Second, extend your offer based on the price you are willing to pay for the home. Your real estate agent will submit your bid to PAS; within 48 (business) hours your offer with either be accepted or a counter offer will be made by PAS.
Step 3
Buying the home. If you arrive at an agreeable price and are approved for a mortgage, then your real estate agent will work with you to complete the home buying process. Contact a closing attorney to represent your interests and who will be present at closing to conclude the deal.
Tips
Make a visit to your county's tax department to find out the history of the property including what previous owners paid for the home.

Consider hiring an appraiser to evaluate the home to establish a fair market price. Your appraiser's price and the bank's appraiser should be similar. If not, adjust your bid accordingly.
Warnings
In some states you may be allowed to close on a home without attorney representation. Hire an attorney regardless, to make sure that the real estate agreement protects your interests.
Photo Credits
Justin Sullivan/Getty Images News/Getty Images