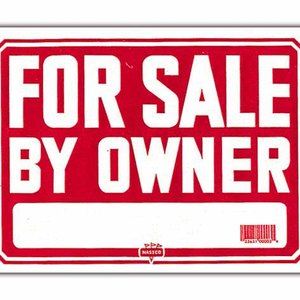 Buying a house directly from the homeowner offers you a number of benefits, but it may also create some legal issues if you don't approach the purchase cautiously. Because real estate brokerages abide by laws that require disclosure when listing properties and assurance that the title to the property is free of encumbrances and liens, you will need to address those steps yourself.
Although you can save money going through the process of buying a house privately, you can also take a loss if the property has hidden defects or if creditors have filed a mechanic's lien against the sale of the home. So, you'll want to take your time and do your research.
Determine Your Desired Home
Before buying a house through private sale, you'll need to identify the house you want to purchase. Many For Sale By Owner (FSBO) homes are in the classified sections of newspapers, on online home sites or simply advertised with a sign in the front yard. You are not limited to these homes, however. You may also contact the owner of a home listed with a real estate agent.
Consider the Listing Agent's Fee
Offer to pay the listing agent's fee if you make an offer on a house where the owner has contracted with a real estate agent to sell the property. This is an uncommon situation unless the buyer wants to remain anonymous. Otherwise, if you're paying the agent, it's wise to take advantage of the legal oversight they offer.
Determine the Listing Expiration Date
If you're interested in buying a house from a private seller, ask the owner of a listed home when his listing expires. You may wait and offer him a price at that time that reflects his selling price, minus the agent's fee. However, this is a gamble, since the agent may bring a buyer before the listing expires. In addition, the seller may have a waiting period, specified in his contract, after the listing expires in which he is still committed to paying a fee if he sells the home.
Make an Offer
Make a private written offer to the homeowner that details the amount you are willing to pay and the terms of the sale. Find a standard real estate contract form at an office supply store and fill it out. Alternately, if you will be securing financing through a bank, ask a loan officer to help you make an offer on one of their bank forms.
Address all material defects and repairs in your offer. This is a common sticking point for private home-buying transactions. Ask the homeowner to complete a disclosure statement that reveals his knowledge of all material defects in the home and decide who will pay to correct them.
Stipulate issues that allow you or the seller to back out of the contract. These issues include your inability to sell a home you currently own, your inability to secure financing and any findings by a hired home inspector that result in high-cost repairs. Set a dollar limit for repairs in the contract, allowing either side to back out if the price of needed repairs exceeds that amount.
Consider an As-Is Offer
When buying a house through a private sale, you can choose to make an "as is" offer and bypass all inspections. This is usually a cash offer since banks rarely make home loans for property that does not undergo an inspection. You assume all risk for repairs with this type of an offer so adjust your offering price to reflect your risk.
Get Legal Help
The process of buying a house privately comes with legal concerns. So, you'll want to visit an attorney or a title insurance company after you make an offer and the homeowner accepts it. To ensure that the property is free and clear of all liens, you need a title insurance policy indicating you are the sole owner of the property once the transaction closes.
References
Warnings
Take your time when making a private offer on a house. Although you can save money, you can also take a loss if the property has hidden defects or if creditors have filed a mechanic's lien against the sale of the home.
Writer Bio
Glenda Taylor is a contractor and a full-time writer specializing in construction writing. She also enjoys writing business and finance, food and drink and pet-related articles. Her education includes marketing and a bachelor's degree in journalism from the University of Kansas.