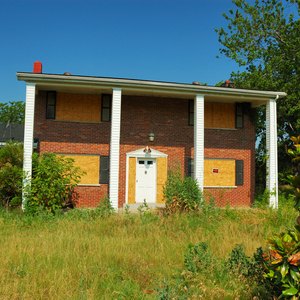 •••
Purdue9394/E+/GettyImages
If you are beginning your home buying journey, you are probably asking: Where is the cheapest place to buy a house in Washington state? You can find foreclosures for sale and abandoned homes for sale in Washington on many of the best house sites, like Zillow, but there are also other resources that you might not have considered.
Best House Sites for Foreclosures
You could always search for abandoned homes for sale in Washington state and foreclosures for sale through popular websites like Realtor.com, Trulia, Zillow and others. These sites often have some foreclosures and pre-foreclosures listed, but the best house sites for finding distressed properties are Foreclosure.com and FSBO.com. You can also check auction houses and auction sites. Once you have been to all of these websites, you have only begun to scratch the surface of foreclosed properties.
How to Find Foreclosures for Sale
The next search you should do is for terms like, "Washington foreclosures." This will bring up only foreclosures in your state. Most counties also have a special page where they list foreclosures. You can find complete listings by county by searching for the county and "foreclosure." They are typically on the auditor's website or the Sheriff's website under "Sheriff's Sales."
Every foreclosure must be published in the local newspaper, so this is another resource for distressed properties. Some large bank websites also list their inventory of foreclosed properties. Many banks use asset management companies, so this is another place to look.
Next, you can search the websites of government agencies like HUD, Fannie Mae and the Federal Housing Administration. Sometimes, you can find them on the Treasury Department website or through the Small Business Administration if you are looking for commercial properties. If all else fails, you can go to your county recorder's office and search for properties that have a "Notice of Default," "Lis Pendens" or "Notice of Sale" listed.
Keep an eye out as you are driving around because you might find a property with a sign that says "Foreclosure" or "Bank Repo" with a number to call.
Do You Use a Realtor to Buy a Foreclosure?
You have many choices for how to shop foreclosures, but your best resource is always a trusted professional. Buying a distressed property is a risky business for the beginner. Many times, when the property is distressed, it means that major repairs might not have been done or there might be liens on the property. A foreclosure real estate agent can help protect your interests and make sure that you do not buy a money pit.
Do real estate agents make money on foreclosures? If a foreclosed property does not sell at the first auction, a second auction will be held. If the property still does not sell, a Realtor can step in. They are paid a commission based on the final sale price of the home, and properties owned by the bank are no exception; realtors typically earn between ​5 to 8 percent​ of the final sale price.
How does a Realtor get foreclosure listings? Using a Realtor is an excellent way to gain access to listings that are not available to the public. Realtors have access to the Multiple Listing Service (MLS), which is a database that is not accessible to consumers. Their experience also gives them many more resources and connections to other professionals.
Now you have many ways to find foreclosed properties to begin your home buying journey. The most important thing when buying a foreclosed or abandoned home is that you do your research to make sure there are no unpleasant surprises. This is why a professional Realtor is the best choice.
References
Writer Bio
Adam Luehrs is a writer during the day and a voracious reader at night. He focuses mostly on finance writing and has a passion for real estate, credit card deals, and investing.