Benefits of a Tax ID Number
by Jane Meggitt ; Updated March 15, 2018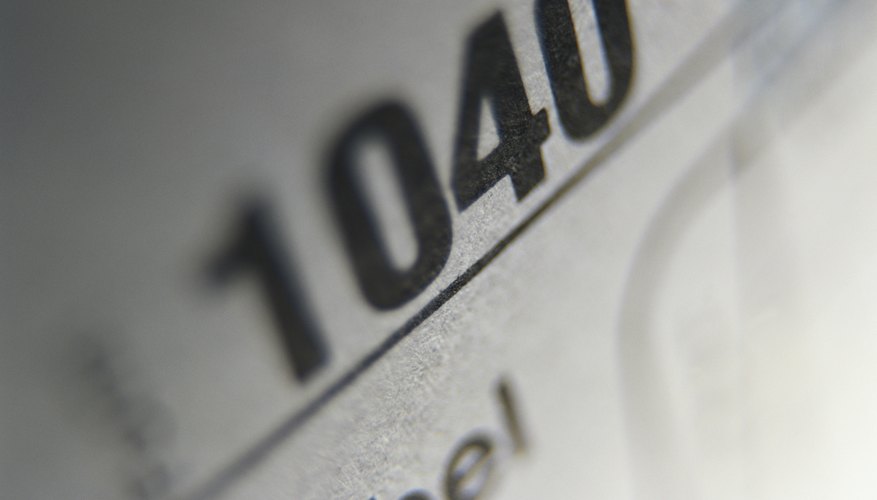 There are two basic types of tax identification numbers: Social Security numbers and Employer Identification Numbers (EIN). If you're a sole proprietor, the IRS allows you to file your taxes under your Social Security number. However, using the nine-digit EIN offers benefits that your Social Security number does not. Any entity other than a sole proprietor or an LLC without employees does need an EIN.
Benefits of an EIN
When you operate as a sole proprietor, your business and personal assets are mingled. That means if your business fails, creditors can come after your house and personal financial assets to retrieve the monies owed. With an EIN, you can establish bank accounts in your business' name and build credit based on your business, not on your personal assets. When you use an EIN rather than a Social Security number for your business, there is no question that you are an independent contractor and not an employee of the business with which you are working. For prospective clients, using an EIN in lieu of a Social Security number can set a more professional tone.
EIN Required in Some Situations
There are some specific situations in which an EIN is required. While you can operate your business as a sole proprietorship, you need an EIN if you file for bankruptcy. If you purchase an existing business, even if it is operated as a sole proprietorship, you will need an EIN once it is yours. If you ever want to hire employees, you must have an EIN. Having an EIN in place already is just one less step to take when you're ready to offer someone a job. And if you offer any sort of retirement plan for your employees, an EIN is necessary.
When the ownership structure of a business changes, a new EIN is required. For example, if you were operating as a sole proprietor but decided to expand and become a partnership, you can no longer use the same EIN.
Social Security Numbers and Identity Theft
Any type of identity theft is bad, but a stolen Social Security number is at the top of the list for potential problems. With your Social Security number, a thief can open bank accounts in your name as well as credit cards and loans. It doesn't take long to ruin your credit rating, but it can take years to get the matter straightened out. A growing problem is the filing of fraudulent tax returns using stolen Social Security numbers, with the thieves receiving your refund. Throw in scenarios such as stealing your Social Security benefits or a criminal giving your Social Security number to law enforcement, and you can get caught in a never-ending nightmare. If you use your Social Security number as your tax identification number, you must give that information to any company issuing a Form 1099 showing what you are paid. Every year, millions of people have their Social Security numbers stolen by hackers. If you're using an EIN for all of your business-related transactions, the odds of someone obtaining your Social Security number fraudulently drops precipitously.
Obtaining a Tax ID Number
Prior to applying for an EIN, you will need to choose and register your business name with your state. You must also have a business or residential address within the United States or its territories. After you have that information established, you can apply for an EIN online via the IRS website. When you apply for the EIN, you must provide your Social Security number. The entire process does not take long, and at the end, you'll have your EIN number.
Photo Credits
Duncan Smith/Photodisc/Getty Images
Cite this Article
Choose Citation Style
Meggitt, Jane. "Benefits of a Tax ID Number." Pocket Sense, https://pocketsense.com/benefits-tax-id-number-3450.html. 15 March 2018.
Meggitt, Jane. (2018, March 15). Benefits of a Tax ID Number. Pocket Sense. Retrieved from https://pocketsense.com/benefits-tax-id-number-3450.html
Meggitt, Jane. "Benefits of a Tax ID Number" last modified March 15, 2018. https://pocketsense.com/benefits-tax-id-number-3450.html
Note: Depending on which text editor you're pasting into, you might have to add the italics to the site name.