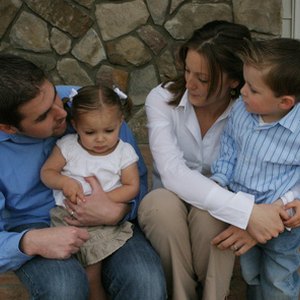 The life of a military family is rarely an easy one, but the United States military offers a number of programs and benefits to help ease the burden. While most of the benefits are financial in nature, many bases have entertainment and recreational programs in place. From inexpensive base housing to discount hotels in exotic vacation spots, military dependents are eligible for a large number of benefits.
Housing
All military dependents are eligible for housing in one of two ways. Each base has a number of housing units inside the base itself. Military members can apply for housing on base for the entire family. If a unit is available, the family can move in and live there rent-free, as long as the military member in the family is assigned to that base. If there is no housing unit available on base, military families may rent homes in nearby communities, and the military will add a defined amount of money to their pay each month to cover any rent required. The amount of money supplied depends on the average rental costs in each housing market.
Shopping
All military dependents are allowed to shop at base shopping centers and stores, which normally offer goods of all types at largely discounted prices. Depending on the base, military families may have just a small grocery store and drugstore offered, or they may have an entire strip mall available for shopping.
Vacations
When military members are on leave, they are able to take their dependents to many different vacation sites at discounted prices. Using Space A travel, members and their family can fly for free on any military flight that has extra seating available. The military owns hotels in many desirable vacation spots around the world, including Walt Disney World, Honolulu and Tokyo. These hotels offer military families deep discounts on their vacation lodging.
MWR
MWR stands for Morale, Welfare and Recreation, and the United States military goes the extra mile in helping in this direction. Each base has an office of MWR, and each base offers different services, depending on the personnel. You may find such diverse activities as golf courses, libraries, bowling centers, craft clubs with instructions, hiking clubs and dedicated youth centers. Offerings will vary by base, but each base has some activities for family members.
Education
Families of active duty and retired military members are eligible for many educational benefits. Military Spouse Career Advancement Accounts provide up to $6,000 in aid toward degree programs. The Dependent's Education Assistance from Veteran's Affairs gives 45 months of education benefits for degrees, certificate programs and on-the-job training. There are over $300 million worth of various scholarships and grants for spouses and children of veterans and military members. Some of them are available for the entire military while others are for specific branches.
References
Christopher S. Bailey, former U.S. Navy Petty Officer, Davenport, Florida
Writer Bio
Working in sunny Florida, Anne Baley has been writing professionally since 2009. Her home and lifestyle articles have been seen on Coldwell Banker and Gardening Know How. Baley has published a series of books teaching how to live a frugal life with style and panache.