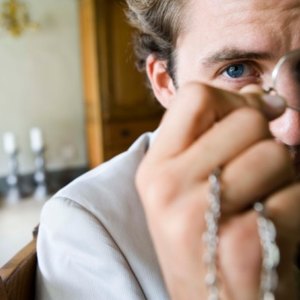 •••
Jupiterimages/BananaStock/Getty Images
There are two types of real estate appraiser in Pennsylvania: the certified residential appraiser who is licensed to appraise all types of one-to-four family residential properties, and the certified general appraiser who is licensed to appraise both residential and commercial properties. Since commercial properties are more complex to appraise, there are more stringent education requirements for the "general" designation.
Earn a Degree
In Pennsylvania, the minimum education requirement for becoming a general real estate appraiser is a bachelor's degree. The field of study does not matter – you can choose any major. There are more entry points for becoming a residential real estate appraiser including a bachelor's degree in any discipline, an associate's degree in a related discipline such as real estate, business or economics or the completion of at least 30 college semester credit hours in specified subject matter areas.
Don't worry if you have not yet graduated. It's possible to earn your bachelor's degree while simultaneously completing your appraiser-related educational hours and fieldwork requirements as described below.
Become a Licensed Trainee
Once you have, or are working toward, your degree, the next step is to become a "Licensed Appraiser Trainee." To do this, you must submit an application to the Pennsylvania Board of Certified Real Estate Appraisers, and then complete the following education requirements:
Deliver 75 hours of coursework covering such topics as the principles of real estate appraisal, how to appraise residential and commercial properties and the ethics/ legislative standards of real estate appraisals.
Document that you have graduated with at least an associate degree, or show that you have completed at least 30 credit hours of college-level education.
Complete Additional Education Requirements
Once you have completed the mandated 75 hours of initial coursework, you can start undertaking the additional 200 classroom hours that you need to become a certified residential real estate appraiser or the 300 classroom hours you need to earn the certified general appraiser credential.
At this point, you'll also need to get at least 1,500 hours worth of fieldwork experience under your belt, in no fewer than 12 months to become a residential appraiser. This involves completing inspections and filing appraisal reports under the direct supervision of a licensed appraiser who has been certified for at least five years. Finding a mentor who is willing to supervise you is often the most challenging part of the licensing process.
To earn the general real estate appraiser designation, you're looking at a minimum 3,000 hours of fieldwork earned over no fewer than 18 months. At least half of those hours must be completed in the area of commercial real estate appraisal.
Take the Final Exam
After all this education and fieldwork, you're finally ready to take (and pass!) the Pennsylvania certified appraiser exam. The exam covers appraisal techniques, math, real estate markets and other subjects. You only become eligible to take the test once you have completed all the training outlined above. Exams are offered regularly; contact the Pennsylvania state licensing board to learn when, where and how you can take this exam.
Submit a License Application
The final step is to submit an application for your state license. The Pennsylvania state application form is intuitive and generally includes evidence of course completion and a report on your fieldwork experience. You'll also need to submit a criminal record check to the state police department. A criminal record does not automatically preclude you from getting a real estate appraiser license in Pennsylvania, but the state licensing board will take the type and age of the conviction into account when deciding whether to give you a license.
The current application fee is $235. Fees are updated regularly, however, so do check with the state licensing board.
References
Writer Bio
Jayne Thompson earned an LLB in Law and Business Administration from the University of Birmingham and an LLM in International Law from the University of East London. She practiced in various "big law" firms before launching a career as a commercial writer. Her work has appeared on numerous financial blogs including Wealth Soup and Synchrony. Find her at www.whiterosecopywriting.com.