How to Avoid MIP on an FHA Loan
by Karina C. Hernandez ; Updated July 27, 2017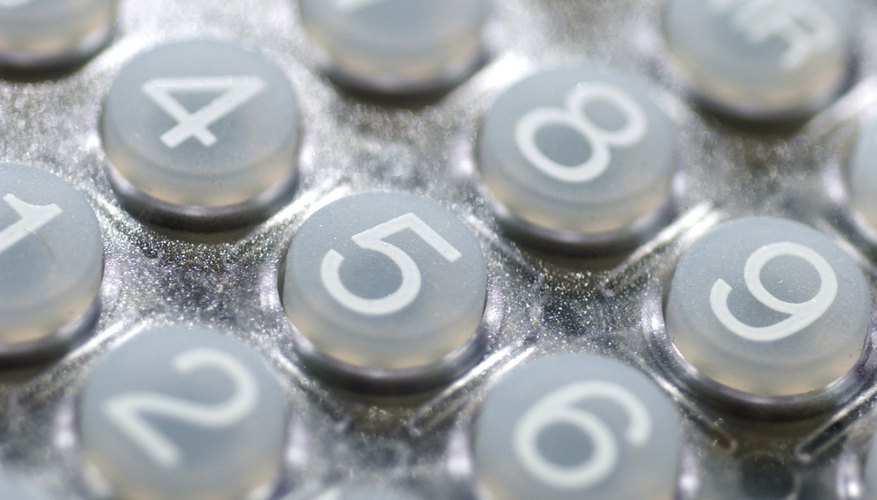 Items you will need
Calculator
Original loan documents
The Federal Housing Administration began in 1934 to help low-income people obtain mortgages. FHA insurance protects lenders against losses when lending to higher-risk borrowers. To fund FHA's insurance reserves, borrowers pay an annual mortgage insurance premium, or MIP, on most loans. The premium depends on the loan-to-value (LTV) ratio and mortgage term. The mortgage servicer or lender generally collects a portion of the MIP monthly, along with with the regular payment, as part of an escrow impound account. FHA loans originated on or after January 1, 2001 may be canceled automatically once they meet certain criteria.
Step 1
Cancel the MIP payment on a loan with more than a 15-year term once it reaches a 78 percent LTV. The 30-year loan term is FHA's most widely used term. The loans are generally originated with high LTVs -- more than 96.5 percent. The home must have more than 20 percent equity, which the borrower must achieve by paying down the loan balance over time. Borrowers must have paid the MIP for at least five years before they can cancel and avoid more MIP payments.
Step 2
Cancel the MIP on a loan with 15 years or less and an LTV of 90 percent or greater at origination when it reaches 78 percent LTV. The borrower may avoid paying more MIP on the loan, regardless of how long they have made annual MIP payments.
Step 3
Avoid the MIP altogether by purchasing or refinancing with a loan term of 15 years or less at an LTV of 89.99 percent or less. This is achieved when the borrower contributes more than a 10 percent down payment on a purchase, or a home has more than 10 percent equity at the time of refinance.
Tips
FHA's Upfront Mortgage Insurance Premium (UFMIP) differs from the annual MIP. UFMIPs are required upon purchase or refinance. The premium amount equals 2.25 percent of the loan amount, as of 2010. Like the MIP, the UFMIP benefits FHA and the lender. It comprises the insurance pool from which FHA pays lenders' claims when borrowers default.

For purposes of determining when the minimum LTV has been reached for cancellation of the MIP, FHA bases the value of a home on the lesser of the original sales price or the appraised value of the home at origination. FHA does not consider new appraisals in order to meet the LTV requirement for cancellation.

You do not need to refinance the home in order to remove MIP from your FHA loan. You must contact your FHA loan servicer and request removal. If the loan was originated after January 1, 2001, the cancellation is automatic. FHA does not cancel insurance for borrowers that have delinquent payments in the past 12 months.

You may be entitled to a refund of a portion of the MIP left in your account if the loan was originated after September 1, 1983; the UFMIP was paid; and no default has occurred.
Warnings
Generally, borrowers with an FHA mortgage that originated prior to January 1, 2001 cannot avoid MIP unless they refinance and have less than a 78 percent LTV.
Photo Credits
Thinkstock Images/Comstock/Getty Images
Cite this Article
Choose Citation Style
C., Karina. "How to Avoid MIP on an FHA Loan." , https://pocketsense.com/avoid-mip-fha-loan-12061449.html. 27 July 2017.
C., Karina. (2017, July 27). How to Avoid MIP on an FHA Loan. . Retrieved from https://pocketsense.com/avoid-mip-fha-loan-12061449.html
C., Karina. "How to Avoid MIP on an FHA Loan" last modified July 27, 2017. https://pocketsense.com/avoid-mip-fha-loan-12061449.html
Note: Depending on which text editor you're pasting into, you might have to add the italics to the site name.