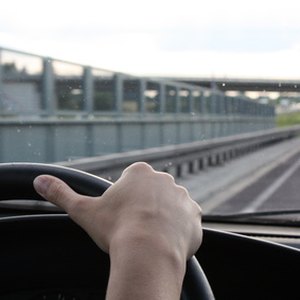 •••
driving 4 image by Andrzej Borowicz from <a href='http://www.fotolia.com'>Fotolia.com</a>
Tennessee law does not require any insurance company to provide a grace period for premium payment to its customers. According to Tennessee Code Section 56-7-1303, a notice of cancellation for nonpayment of premium must be sent with a minimum of 10 days' notice to the insured and must clearly state the cancellation date. If no premium is paid by that date, the law does not mandate a grace period of any kind.
Company Policy
Some insurance companies do offer their customers grace periods but this is not required by law. Remember that the cancellation date stated on the notice of cancellation remains even if you are given a grace period. For example, your company may allow you 10 days beyond the cancellation date to pay the premiums due, but failure to pay those premiums will still result in a cancellation on the stated date and will not extend coverage throughout the grace period.
Penalties
Auto liability insurance is required in Tennessee. If you are caught driving without valid auto insurance you will be charged with a Class C misdemeanor and, upon conviction, must pay a fine of no more than $100. The court will suspend your driver's license and vehicle registration until you demonstrate valid proof of insurance. You also must file an SR-22 for the duration of the court's sentence, typically two to three years. These penalties are effective as of June 2010.
Notices of Cancellation
For a notice of cancellation to be effective, insurance companies must follow guidelines in the Tennessee Code. The letter must give sufficient notice of 10 days in the event of nonpayment of premium, or 20 days for other reasons. It must clearly state the reason for the cancellation, or advise that the insurance company must state the reasons if you ask them to in writing within 15 days of cancellation. No notification beyond the mailing of the notice of cancellation is required.
Grounds to Cancel
Tennessee Code Section 56-7-1302 states that insurance companies may not cancel existing auto insurance policies that have been in effect more than 60 days unless certain criteria are met. These criteria include nonpayment of premium, misrepresentation on the initial application, violations of the terms of the policy, driver's license suspension within 36 months prior to the notice of cancellation, developing a serious impairment such as epilepsy or conviction of a felony.
Grounds for Nonrenewal
If the insurance company intends to nonrenew your policy on its expiration date for any reason governed by state law it must give you notice of at least 30 days. The notice must either list the reasons for the nonrenewal or advise you of your right to request a reason within 15 days of the stated expiration date. The insurance company has, by law, 20 days to respond to your inquiry.
References
Writer Bio
Stephen Hicks has been writing professionally since 2000. He recently published his first novel, "The Seventh Day of Christmas." He spent three years as a licensed life and property/casualty insurance agent in California. Hicks holds a Bachelor of Fine Arts in cinema studies from New York University.