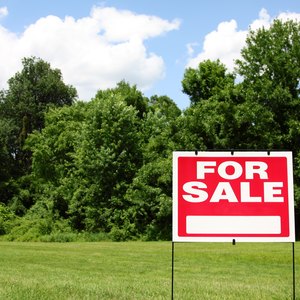 •••
CHRISsadowski/E+/GettyImages
A land contract is an alternative way to buy a piece of property other than a traditional mortgage. It is an agreement for sale in Arizona between two individual parties for the purchase of real estate. If you can find a contract for deed land for sale, it is a type of seller financing where you make payments to the owner of the real estate instead of a bank. Your next question might be: Is a land contract a good idea?
Types of Property Documents and Deeds in Arizona
A deed is a written document that is proof of ownership of a piece of property. There are several types of property documents that include a warranty deed, quitclaim deed, joint tenancy deed and beneficiary deed. A land contract is an agreement for sale in Arizona that is legally recognized as one path to a warranty or quitclaim deed and real estate ownership.
How Does a Land Sale Contract Work?
How does a land sale contract work? A land contract is a written agreement between a property owner and a buyer. There are advantages and disadvantages for both the buyer and the seller. Here is a summary of them.
Good for buyers with bad credit who cannot get a traditional mortgage
Might not require a down payment
Could pay higher interest
Can lose all money invested if in default
Does not receive full purchase price upfront
Might open up options to more buyers
Able to negotiate a higher price on the property
Might be able to collect a higher down payment
Can be difficult to collect for default
Is a Land Contract the Same as Rent to Own?
Land contracts and rent-to-own are two different types of property documents. With a rent-to-own, the home buyer can lease a piece of property and then purchase the option to buy it after an agreed-upon time. The buyer then makes larger rent or lease payments for a certain time, during which they will build equity in the home. After this time, they will seek traditional financing through a bank.
With a land contract, there is no initial rental payment. All the money paid goes directly to the ownership of the property.
How Do I Write Up a Land Contract?
The land contract is an agreement for sale in Arizona, and when you want to offer your property as a contract for deed land for sale, you can use an online form or have an attorney draw one up for you. Although a form from the Internet might seem like the cheapest route, if it does not have all of the necessary parts, it can be void. This can be problematic when it comes time to transfer the deed.
Hiring an attorney to draft the document for you, if you are the seller, is the best route because you can make sure you are covered in case the buyer defaults. If you are a buyer, it is a good idea to have an attorney go over the contract with you before you sign it to make sure it meets all of the legal requirements for the transfer of the property when the final payment is made.
What is the average interest rate on a contract for deed? One of the disadvantages of a land contract for the buyer is that a land contract usually has a higher interest rate because of the potential risk to the seller. For the seller, this higher interest rate can be an advantage because it means more profit in the end, but overall, you will assume a higher risk.
References
Writer Bio
Adam Luehrs is a writer during the day and a voracious reader at night. He focuses mostly on finance writing and has a passion for real estate, credit card deals, and investing.