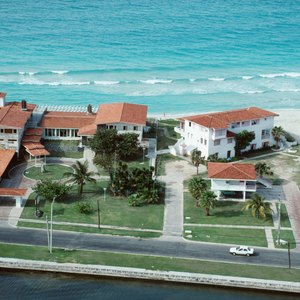 •••
Photos.com/Photos.com/Getty Images
Unless you need to have a formal appraisal done for legal purposes like a divorce or establishing a value for an estate, you can appraise your own timeshare. This can be a useful exercise if you're considering selling your timeshare, or if you'd just like to know what it's worth. To establish your timeshare's market value, you'll use the same method as most appraisals -- looking at the value at which comparable properties have changed hands.
Call your resort's management and ask what prices recent units have sold for. If they have a resale program, they can give you a good sense of where the market sits.
Go to eBay and enter the name of your timeshare in the search box. When a list of auctions comes up, click the checkbox on the left side for "completed auctions." This will give you a list of recently finished auctions for your resort.
Search your resort's sales history in the databases at well-known timeshare websites. They will give you more historical data.
Look at for-sale ads for your resort. While the prices vary greatly, focus on the lower prices. They usually indicate where your timeshare is likely to sell.
Get an opinion from a professional timeshare resale broker. Look for a broker with a real estate license in the state in which your timeshare is located, and work with one that won't charge you a fee for doing a comparative market analysis. If you decide to sell, you might choose to work with that broker.
References
Resources
Writer Bio
Steve Lander has been a writer since 1996, with experience in the fields of financial services, real estate and technology. His work has appeared in trade publications such as the "Minnesota Real Estate Journal" and "Minnesota Multi-Housing Association Advocate." Lander holds a Bachelor of Arts in political science from Columbia University.