How to Apply for Section 8 Housing in California
by KC Hernandez ; Updated July 27, 2017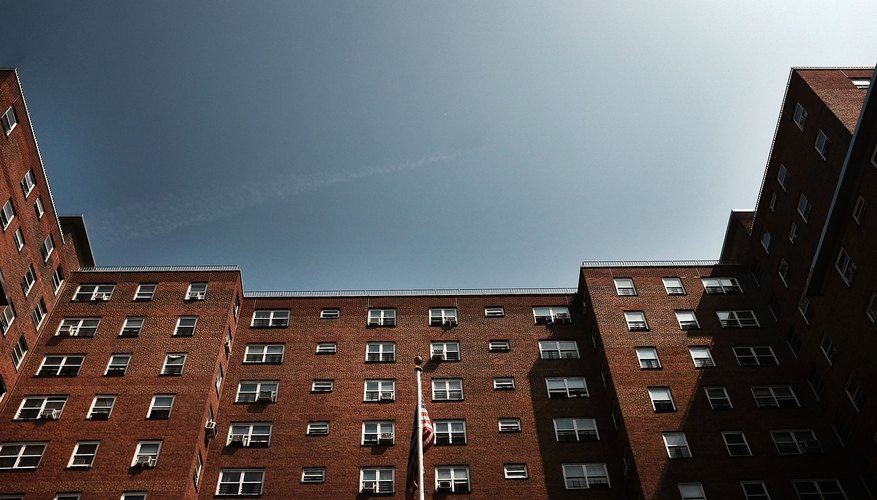 The Department of Housing and Urban Development Section 8 program helps very low-income, disabled or elderly California residents obtain affordable and decent housing. Unlike other HUD-administered housing assistance programs, Section 8, the Housing Choice Voucher Program, allows recipients to rent from the private sector. You must apply for a Section 8 housing voucher, meet income requirements and then likely wait for approval.
Finding a PHA
Your local public housing agency, or PHA, provides specifics on how to apply and qualify for your municipality's Section 8 program. The HUD website maintains a list of contact information for PHAs. Select California from the map on the drop-down menu on HUD's PHA webpage. "Both" and "Section 8" indicates the agency can help you with the housing choice voucher program. Most of California's PHAs administer Section 8. For example, San Diego residents will find the Department of Housing and Community Development and the San Diego Housing Commission as Section 8 PHA's. If there's more than one for your county, choose the agency closest to your area code..
Meet Median Income Limits
Income limits, which are based on household size, vary by rent location. For general statewide income limits, visit HUD's income limits documentation system for California. HUD's divisions are Low-income for households that don't exceed 80 percent of the area's median income; Very low-income for those that don't exceed 50 percent and Extremely low-income for those at 30 percent or less of the median income. However, Section 8 is generally available only to the last two categories, and 75 percent of vouchers go to extremely low-income families. Your PHA will determine your income eligibility based on local limits.
Processing Procedures
The PHA must know your family size, total annual gross income for your household, proof of assets and all of the people who live with you. You also must fill out a Request for Tenancy Approval application. You must pass a verification process in which the PHA contacts other local agencies you may have worked with, your bank and employer. Unless the PHA can provide a Section 8 voucher to you immediately, you will be put on a waiting list even if you're deemed eligible. Wait times vary based on the funds available to your PHA and program demand. Homelessness, living in substandard housing, paying more than half of your income in rent, or involuntarily displacement may allow you to receive priority.
Paperwork Protocol
The residence must qualify for Section 8 as well. An inspector visits the property and completes an inspection form, which the PHA uses to determine if the home meets HUD's health and safety standards. You and the landlord must sign a lease and provide the PHA with a copy. The owner and the PHA must also complete and sign a Housing Assistance Payments Contract, which supplements your lease agreement. A distinct HAP contract is needed if you're renting a manufactured home.
Photo Credits
Spencer Platt/Getty Images News/Getty Images