How Do I Get 1099 Forms for Past Years?
by Leigh Thompson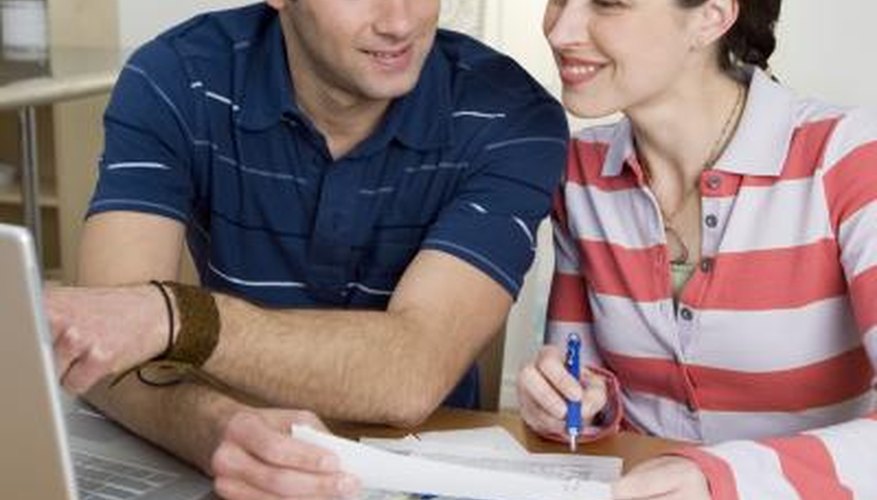 Many situations require documentation of your income, including buying a house and getting a loan. That income might include income reported on any of the 1099 forms, such as interest income or income from freelance work. The IRS recommends contacting the 1099 form issuer if you need an exact copy before you request a copy of your tax return and incur a fee. If that's not possible, the route you take to get past-year forms from the IRS depends on whether you need just the information on the form or if you need an exact copy. If you need the information, order a free tax return transcript by any of three methods. For exact copies of your 1099 forms, you need to order a copy of your tax return, which comes with all the attachments.
Tax Return Transcript
Complete the online transcript request form. You need your name, taxpayer ID number, date of birth, contact information and the years for which you are requesting a copy.
Call the IRS at 1-800-908-9946 to order a copy of your tax return transcript by phone. You need the same information as you would use online, including your personal information and the tax years you are requesting.
Download Form 4506-T, Request for Transcript of Tax Return. Fill out the document and mail it to the processing center listed on the second page. Make sure to check Box 8 of the form requesting 1099 information on your tax return transcript. Allow two weeks for the IRS to process your tax return transcript request.
Copy of Your Tax Return
Download Form 4506, Request for Copy of Tax Return. The IRS provides this document on its website.
Input your personal information, including your name, taxpayer ID number and address. Include any joint taxpayer information as well.
Enter the tax return year you are requesting. The IRS keeps tax return documents for seven years. Each year you request incurs a $57 fee.
Sign the form. Attach the fee in the form of a check or money order made out to "United States Treasury." Include your taxpayer ID or Social Security number and "Form 4506 request" on the payment. Wait at least 60 days for the IRS to process and send your tax return form.
Photo Credits
Jupiterimages/Comstock/Getty Images