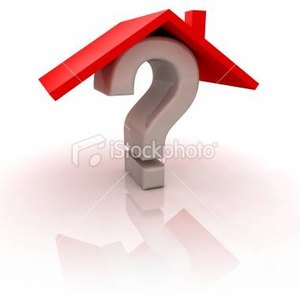 There is much to know when purchasing an existing home. With so many homes to choose from, you need to be able to make a sound, intelligent decision. To do this well, it's good to have a decent basis of technology within home building, to hire a good home inspector, and to have a grasp of the market value of the home you want to buy.
Know the Basics of Technology
Homes are much like computers in that technology changes, construction practices improve and code requirements get better. Don't assume all homes are built the same, because they are not. A home is not a commodity. It can be a well-crafted, energy-efficient structure, or it can be a faulty, drafty barn. However, the unsuspecting home buyer has no idea.
Do your homework on energy codes. This can be done by asking a professional Realtor or by doing a simple search in Google. Energy requirements are vastly different in 2009 than they were in 2005. A home can be outdated energy-wise if improvements have not been made.
Find out who built the home from the current home owner. If he doesn't know, you can do a search on the Internet of your local appraisal district. With a few short searches, you can look up all the people who have owned a home, who built it and what year it was built. This is helpful because if the home was built by a less than quality company, you can avoid the hassle of buying someone else's problems.
Hire a Good Inspector
With a used home, you need to hire a good inspector. Rather than doing a search on the Internet, talk to some people and use a referral. All home inspectors are not the same. While they are bound to the same principles, the quality of inspection can be dramatically different. Find someone you trust and ask him who he used and if the inspector did a good job.
A good home inspector takes his job seriously and will check the home inside and out. He will physically check every mechanical function of the home and look at the foundation, roof and everything else. You need to have a solid peace of mind in knowing the home you will be purchasing is of good quality.
Market Value
The value of real estate can be tough to gauge. The way residential homes should be priced to sell is based on a comparative market analysis (CMA). Any Realtor will be able to pull this information for you. This is the average price that similar homes are selling for in the same area over the last 6 months. This data is real and factual so it cannot be disputed.
Some people do not price their home to sell under these same guidelines. They feel their home is worth more based on any myriad of reasons such as lot, landscaping, interior upgrade features or just sentimental value. There are Realtors out there who allow their clients to price homes in this improper manner in an effort to gain new clients. Be sure to know the real market value of an existing home before agreeing to purchase. Buying a home for a much higher price than the market will bear can cause some serious issues, such as appraisals not being possible or simply owning a home that is not worth what you paid.