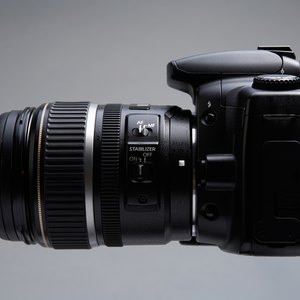 •••
Jupiterimages/Photos.com/Getty Images
Being a realtor is more than a potentially lucrative and exciting career. It's also a gateway to a world of new tax write-offs. Since real estate agents are almost always employed as independent contractors, they get to claim a range of expenses that traditional employees cannot. In addition, being classified as a real estate professional can also give their real estate investments special tax treatment.
Desk Costs and Commission Splits
Everything you pay your broker that is connected to your business is tax deductible. While they usually pay you commission on an after-split basis, you might have to write checks for desk fees, technology fees, franchise contributions or other types of expenses. The IRS recognizes these as business expenses and lets you report them on Schedule C.
Mileage, Travel and Entertainment
When you leave your office, it's tax deductible. Every mile that you drive in your car, other than commuting, can be written off at the IRS' standard mileage rate, which is 55.5 cents per mile for the 2012 tax year and 56.5 cents per mile for 2013. Any business travel that you do is deductible as well, although you should work with a CPA if you need to deduct international travel. Finally, you can write off 50 percent of the cost of meals and entertainment incurred when you meet with colleagues or clients or when you are traveling.
Licensing and Education
All of your licensing fees and realtor's association dues are tax deductible as are the costs of any continuing education. You can also write off professional development costs like additional training, conventions or magazine subscriptions. Since business travel is deductible, you can even claim the cost of traveling to out-of-town training training or conventions.
Home Office Deduction
If your home office is your "principal place of business," you can also deduct all of your home office expenses. To calculate your home office deduction, figure out the pro-rata share of your house that your office represents. For example, a 210 square foot home office is 10.5 percent of a 2,000 square foot house. You can then deduct that share of everything you spend on your house, including repairs, utilities, Internet service, mortgage interest, property taxes and property insurance, as a home office expense. The IRS also allows you to depreciate that portion of your house, as well as write off 100 percent of any expenses that are specifically for the benefit of that space, like a dedicated second phone line.
General Business Costs
In addition to all of these expenses, you can also write off all of your other business costs. Your business cell phone, or the business use portion of your personal cell phone, is deductible as is anything you spend on marketing materials. Save receipts for office supplies and other items that you use in your day-to-day business, as well. All of your advertising expenses, whether they are for postcard mailings, newspaper advertising, a website or even a bench at a bus shelter with your name and photo printed on it, are also fully tax deductible.
Depreciation and Section 179 Deductions
Major items that you purchase for your business -- like a new cell phone, computer, camera or office furniture can also be depreciated. When you depreciate them, you spread their cost out over a number of years. Alternately, you may be able to claim a Section 179 deduction. Section 179 of the tax code lets small businesses claim a portion of the money that they spend on depreciable assets as an expense in the year it is spent.
Real Estate Professionals and Passive Activity Losses
When you're done with all of your write-offs, you might have enough money left over to invest in some real estate properties of your own. Given the generous deductions that you can claim against your investment properties, you might end up with a taxable loss on your investing activities. As long as you meet the IRS' definition of a real estate professional, which most full-time realtors should, you can use your investing losses to offset your income from your real estate brokerage activities. This allows you to get around the otherwise-strict passive activity loss limitations.
References
Writer Bio
Steve Lander has been a writer since 1996, with experience in the fields of financial services, real estate and technology. His work has appeared in trade publications such as the "Minnesota Real Estate Journal" and "Minnesota Multi-Housing Association Advocate." Lander holds a Bachelor of Arts in political science from Columbia University.