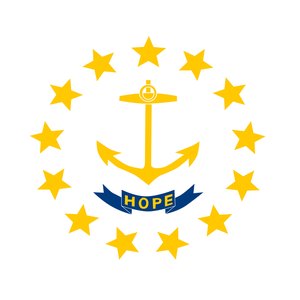 With Rhode Island's tax day approaching in April, you'll want to start preparing for filing your state return and paying taxes on time. Since the state has income thresholds for filing, it's important to understand the state's tax filing laws regarding how you're classified since you may not need to file at all. If you do have a filing obligation, you can take advantage of Rhode Island's downloadable tax forms or seek free e-filing services and pay your state taxes online.
Who Must File Rhode Island Income Taxes?
To determine your tax filing requirements, you'll first need to know your residency status. Rhode Island considers you a regular resident if you have a permanent place of residence in the state and are present there for more than half the tax year. If you were just a part-year resident or had no permanent place of residence in Rhode Island at all, then the state classifies you as a nonresident.
If you're a regular resident, then you'll file a return if you earned a 2021 taxable income that is more than the standard deduction and exemption you get for your filing status. If you're filing single with no dependents, then you'd file if you earn more than ​$13,300​. On the other hand, if you were filing jointly with a spouse, the threshold goes up to ​$26,600​.
Rhode Island's tax laws rules for nonresidents require filing a state return if the IRS required a federal return from you as well. However, the state may require you to file even without a federal return requirement if certain state income modifications could boost your federal adjusted gross income (AGI). Consider contacting a tax professional since many state income sources – such as lottery winnings, property sales and employment – can affect your state tax liability.
What Are the Forms to Use?
The State of Rhode Island Division of Taxation offers fillable and printable PDF versions of the two tax forms you might need depending on your residency status. You'll also find instruction booklets that help you with performing the various calculations.
If you're a full-year Rhode Island resident, you'll use Form RI-1040. Otherwise, you'll use Form RI-1040NR. Both forms ask for details about your federal gross income, Rhode Island earnings and the use of various tax deductions and tax credits.
Various schedules can apply such as Schedule CR for certain Rhode Island credits, Schedule III for part-year residents, Schedule E for personal exemptions and Schedule M for state income modifications to your federal AGI.
What Is the Tax Rate in Rhode Island?
Unlike some other states, the tax rates in Rhode Island don't vary by your filing status. The Rhode Island Division of Taxation has set three tax rates where you'll pay different percentages on different ranges of your taxable income:
​3.75 percent​ if you earn $0 to $66,200
​4.75 percent​ if you earn $66,201 to $150,550

​5.99 percent​ if you earn $150,551 and higher
What Are the Filing Deadline and Extension Process?
Your 2021 Rhode Island income tax return due date is on ​April 18, 2022​. This is also the day when you need to file your federal income tax return and pay both your federal and Rhode Island income taxes.
If you believe you'll miss this tax filing deadline, consider getting an extension before that day passes. Asking the IRS for a federal tax extension can automatically extend your Rhode Island state tax return due date by ​six months​ to ​Oct. 17, 2022​ – as long as you don't have a state tax liability. In any other situation, you'll need to complete and mail Form RI-4868 to get the extra ​six months​.
Keep in mind that simply getting a Rhode Island tax extension doesn't help you avoid any penalties on taxes you owe but don't pay by the original April due date. When you complete the extension form, you'll see instructions to either pay your tax liability online or mail a money order or check with the form.
What Are the Penalties for Late Filing and Underpayment of Taxes?
Rhode Island doesn't charge taxpayers a penalty for just filing an individual income tax return late but not owing any taxes. However, a late tax payment penalty plus interest can apply on any balance owed after the original April deadline.
If you didn't pay your Rhode Island taxes on time, then you'll incur a penalty of ​5 percent​ of the balance due each month (​25 percent​ maximum). An additional penalty of ​0.5 percent​ each month (up to ​25 percent​ of owed taxes) applies if you didn't pay any taxes on time at all. In addition, the state charges a yearly interest rate of 18 percent on any state tax balance owed.
Where Do I Mail/E-file My Rhode Island Return?
While the state website has portals for filing other types of tax documents, individual taxpayers can take advantage of the FreeFile program. If your income falls under the limits (often ​$32,000​ to ​$72,000​ depending on the vendor), you could file both your Rhode Island and federal tax returns for no fee. You can access free filing through partnering online tax preparation websites such as OLT, TaxAct, 1040Now and TaxSlayer.
If you can't qualify for FreeFile, then you can use any online tax software with a Rhode Island return option. Some options may offer free returns or have low pricing if you shop around. In addition, you could always let a tax preparer handle it all for you.
​Tax return with payment​: Send to the Rhode Island Division of Taxation,1 Capitol Hill, Providence, RI 02908-5807
​Tax return with refund claim​: Send to the Rhode Island Division of Taxation, 1 Capitol Hill, Providence, RI 02908-5806
How Do I Pay Taxes Due?
Where Can I Check My Rhode Island Refund Status?
The time required to process your Rhode Island tax refund will vary. While you might wait a few weeks for an e-filed return with direct deposit selected, you could wait more than a month if you submitted a paper return and asked for a check. Therefore, you'll likely want to wait at least a few weeks before you try to check your refund status.
Once you're ready, you can visit the State of Rhode Island tax refund status page. You'll simply provide your rounded refund amount, Social Security number and filing status to get the latest update. You can also call ​1-401-574-8829​ and select the third option to both get your refund status on the phone and speak to someone for any help needed.
What About Rhode Island Taxes if You're Self-employed?
If you just work for yourself, you may just need to file the standard RI-1040 or RI-1040NR for individual taxpayers and include details on your business income from your federal Schedule C. This would mean that the state would tax you at the individual rates instead of the corporate rates. Talk to a tax professional if you're unsure how the state classifies your self-employment.
What About Rhode Island Taxes if You're a Business?
Rhode Island corporations usually pay a ​7 percent ​income tax on profits (​$450​ minimum). There are various business tax forms such as RI-1120(S) for S-corporations and RI-1120C for C-corporations. You can use the state's tax portal to make your business tax payments and file other types of forms.
References
Writer Bio
Ashley Donohoe has written about business and technology topics since 2010. Having a Master of Business Administration degree, bookkeeping certification and experience running a small business and doing tax returns, she is knowledgeable about the tax issues individuals and businesses face. Other places featuring her business writing include Zacks, JobHero, LoveToKnow, Bizfluent, Chron and Study.com.