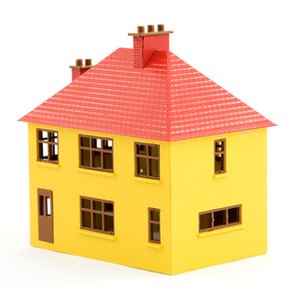 •••
house image by dinostock from <a href='http://www.fotolia.com'>Fotolia.com</a>
Property insurance is the part of an insurance plan designed to protect cars, homes, and businesses from financial loss due to theft, destruction, or damage. In order to purchase a property insurance policy, a person must either own the property outright or be listed on a loan as the buyer. Property insurance is priced according to the appraised value of the property involved and the number of perils covered. Policies have a renewable set term--usually one year.
Property insurance is designed to protect the policyholder from loss should something happen to the designated property.
Function of Property Insurance
Property insurance is a financial product designed to reimburse a property owner if property is damaged, stolen, or destroyed. Property insurance abides by a principle called indemnification, which means that the purpose of the insurance is to restore the policyholder to roughly the same state as before the property loss occurred--no more and no less.
According to the principle of indemnification, a policyholder cannot legally profit from filing a property insurance claim; that policyholder can only be made whole or restored as nearly as possible to personal conditions before the loss.
Types of Property Insurance
The most common types of property insurance are auto insurance, home insurance, and commercial or business insurance. Other common types of property insurance include boat insurance, motorcycle insurance, snowmobile insurance, and manufactured home insurance.
Personal lines insurance is a specialty product that provides property insurance for unusual items that are not not generally covered by auto, home, or commercial policies--or items that are beyond the underwriting capabilities of major insurance carriers because of their extreme value or large size.
Features of Property Insurance
Property insurance is usually combined with casualty or liability insurance to provide maximum protection for individual policyholders. The property portion of an insurance policy protects actual physical items from damage or loss. The casualty and liability portion provides protection for costs incurred when an insured causes or is involved in accident, such as hospital and medical bills, legal fees, and lost wages.
In order to purchase property insurance, a person must have an insurable interest in the property in question. A person with no insurable interest in a home, for instance, cannot purchase property insurance on that home, because it would immediately be in that person's interest to cause a loss.
Additional Considerations
Property insurance can be written for specific perils. When only a few possible causes of loss are covered, the property insurance is called a basic perils policy. Basic perils include coverage for losses resulting from fire or lightning, volcanic eruption, windstorm or hail, vehicle explosion, riot or civil commotion, aircraft, smoke, vandalism, theft, and glass breakage (when the glass is part of a building).
Broad perils property insurance includes all the basic perils, adding further coverage for loss from falling objects, weight of ice and snow, sudden tearing or breaking apart, accidental discharge, freezing of plumbing, and damage from sudden electrical currents.
Exclusions and Limits
No property insurance policy covers all possible losses. Almost all property insurance policies exclude losses caused by acts of war, nuclear accidents, earthquakes, and floods. Further exclusions may be outlined in any given policy, and these exclusions may vary according to state and type of policy purchased.
Coverage for loss of property resulting from earthquake or flood is available through the federal flood insurance program, or by purchasing separate earthquake insurance. In some parts of the United States, property insurance for earthquake or flood is required on all homes and businesses.
References
Writer Bio
Pamela Grundy writes about psychology, finance, gardening, ecology and the paranormal. Grundy is a Grand Rapids New Age reporter for Examiner.com, and a regular contributor to "Eye On Life Magazine." Her poetry, short stories, and personal essays have been published in "The Sun," "Square Lake," "No Exit," "Maize," and more.