I Owed State Income Taxes Last Year - Can I Write That Off This Year?
by Madison Garcia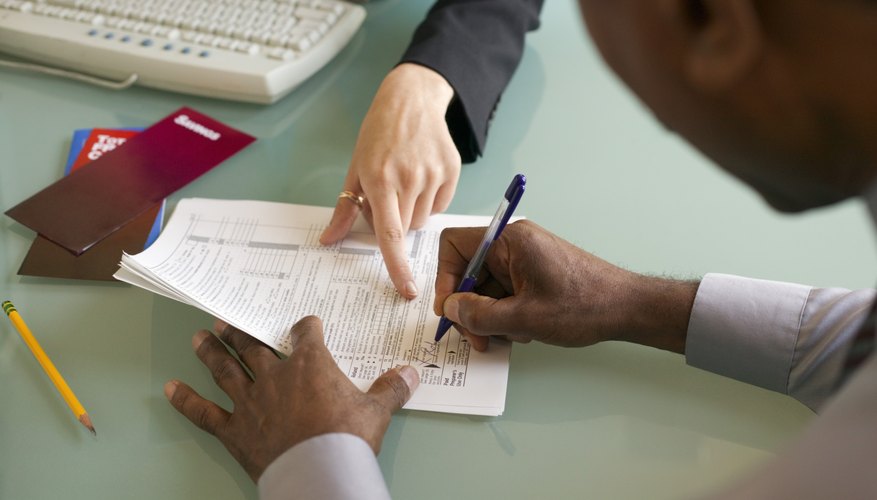 If you paid income tax to the state throughout the course of the year, you may be able to deduct the payments. To do so, you must choose to itemize your deductions rather than take the standard deduction. If you want to claim state income taxes you paid last year, you need to file an amended tax return.
Deducting State Income Tax
You can deduct state income tax payments you made throughout the tax year by reporting the payments on Schedule A of your Form 1040. Unfortunately, this deduction is only available to taxpayers who itemize their deductions; you can't write off your state income tax payments if you take the standard deduction. You can include all state income tax payments you made throughout the year, including the tax withheld on any Form 1099 and W-2s you received. If you overpaid and end up with a state tax refund, you must report the refund as income on next year's return.
Deductions From Previous Years
You aren't allowed to lump payments from the previous tax year into this year's tax return. However, if you discover that you could have deducted state income tax payments in a previous year, you can file an amended tax return. To deduct old state income tax payments, download a copy of Form 1040X from the Internal Revenue Service website. Add the missed deductions on Schedule A and recalculate your total tax owed. Once they receive your amended form, the Internal Revenue Service will send you a refund check if applicable.
Photo Credits
Creatas/Creatas/Getty Images