How to Obtain a Tax ID Number Without a Social Security Number
by Michael Keenan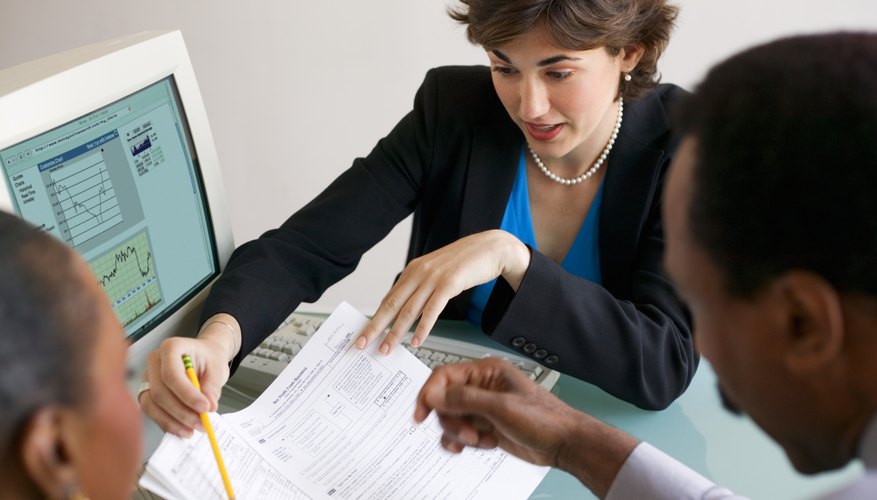 If you're required to file a tax return, the Internal Revenue Service won't let you slide just because you don't have a Social Security number. Even if you're not eligible to get one, you still need to file. Of course, the IRS still needs a way to track your return information with an identifying number. So, if you're not eligible to get a Social Security number and still need to file taxes, you can get an individual taxpayer identification number, or ITIN, from the Internal Revenue Service. This allows you to stay out of trouble for not filing your tax return.
Download and print a copy of IRS Form W-7 from the IRS website. This is the form used to apply for an ITIN.
Complete the Form W-7 application for an ITIN. You need to include your name, birth name (if different), mailing address, foreign address (if different), birthday and where you were born, where you are a citizen, identification documents, and whether you've had an ITIN in the past.
Attach the identification documents that verify your information that you entered. You must attach either an original or a certified copy. Unless you have a passport, you need one document that proves your foreign status and one that proves your identity. For example, you could prove your identity with a U.S. driver's license, a U.S. military identification card, or a foreign driver's license and your foreign identity with a U.S. state identification card, a foreign voter's registration card, or a civil birth certificate.
Fill out your income tax return for the year that you need the ITIN for. Unless an exception applies, you must submit a tax return with your Form W-7 to get the ITIN. Exceptions include when you need the ITIN for certain passive income or other income covered by a tax treaty; when you pay mortgage interest that the lender must report; or when you're selling U.S. property.
Mail your application along with your supporting documentation and tax return to the Internal Revenue Service, Austin Service Center, ITIN Operation. P.O. Box 149342, Austin, TX 78714-9342.
Photo Credits
Creatas/Creatas/Getty Images