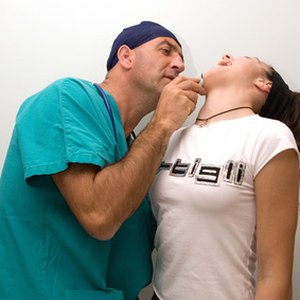 •••
doctor visiting image by TEMISTOCLE LUCARELLI from Fotolia.com
Having documentation of proper health insurance is important for doctor's visits. When going to the hospital for initial treatment, it is the first piece of documentation they ask for. If a Golden Rule insurance card is lost or misplaced, it is easy to obtain a replacement.
Call the Golden Rule Customer Support Toll-Free Number at 1-800-657-8205. Representatives are available Monday through Friday from 8 a.m to 6 p.m. Eastern Standard Time.
Follow the voice mail prompts until you reach the option of requesting documents.
Provide your nine-digit identification number to the customer service representative and request a duplicate insurance card.
Wait approximately five to seven days to receive the replacement card in the mail. The card is unable to be transmitted via email.
References
Writer Bio
Jack Burton started writing professionally in 1980 with articles in "Word from Jerusalem," "ICEJ Daily News" and Tagalong Garden News. He has managed radio stations, TV studios and newspapers, and was the chief fundraiser for Taltree Arboretum. Burton holds a B.S. in broadcasting from John Brown University. He is a 26-year veteran of the U.S. Navy/Navy Reserves and the Navy Seabees.