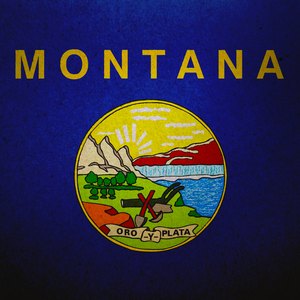 Many people dread preparing their taxes; so much goes into them. Montana Department of Revenue (DOR) requires specific information to file an income tax return. Take the time to learn about the state of Montana tax laws and regulations. The more tax information you know, the smoother filing will go.
Who Must File Montana Income Taxes?
A resident is an individual who is domiciled or maintains a permanent place of abode in Montana. Residents who must file an income tax are:
single or married filing separately with income over $4,830
head of household with income over $9,660
married filing jointly with income over $9,660
But filing a return is the only way to receive a refund. So, you may want to file even if you're under the threshold.
All income from residents is taxed. Even income earned outside of Montana is taxed.
Part-year residents must file a state income tax return. A part-year resident is an individual who lived in Montana part of the year and then moved to another state. This would also include those that moved from another state to Montana.
Nonresidents must file a Montana tax return if they have received Montana sourced income.
Montana has a reciprocal agreement with North Dakota. If a Montana resident works in North Dakota or performs personal/professional services for an employer in North Dakota, this situation is treated as earned income in Montana. This income is declared on a Montana state tax return.
Native Americans file Montana income tax unless they have exempt income. If a tribal member's total income is exempt, then there is no need to file.
What Are the Forms to Use?
Montana income tax is filed with Form 2. Individuals who use Form 2 include full-year and part-year residents. Full-year nonresidents also use this form to file. In addition, Form 2 needs to be used when filing a North Dakota reciprocity return. In other words, regardless of your filing status, you use Form 2.
Filers with an amended return should use Form 2 for the appropriate tax year.
What Is the Tax Rate in Montana?
Montana has a progressive tax. That means the tax rate is based on your taxable income or tax bracket. The 2021 individual tax rates are:
​$0 to $3,100​: 1 percent
​$3,101 to $5,500​: 2 percent minus $31
​$5,501 to $8,400​: 3 percent minus $86
​$8,401 to $11,400​: 4 percent minus $170
​$11,401 to $14,600​: 5 percent minus $284
​$14,601 to $18,800​: 6 percent minus $430
​$18,801 and over​: 6.9 percent minus $599
Check your W-2 or 1099 tax forms to see what your adjusted gross income (AGI) is when preparing your tax filing.
What Are the Filing Deadline and Extension Process?
The filing due date is usually April 15. For 2022, the due date will be ​April 18​ because the 15th falls on a weekend.
Montana taxpayers automatically receive a ​six-month​ extension on filing their tax returns. But the extension does not postpone paying taxes. Even if you don't file by the original due date, you must pay your taxes on time to avoid penalties and interest.
If you are serving in the regular armed forces and in a combat zone or contingency operation, you can extend your due date up to ​180 days​. You will not be charged penalties or interest during that time. But when the return is filed, in red ink at the top of Form 2, write "Combat Zone or Contingency Operations Extension."
What Are the Penalties for Late Filing and Underpayment of Taxes?
There are penalties for filing or making payments after the due date.
The penalty for late filing is ​5 percent​ of the outstanding tax per month, up to ​25 percent​ of the total tax due. The minimum charge is ​$50​.
If the taxpayer fails to pay 100 percent of the tax by the original due date, the penalty is ​0.5 percent​ per month up to ​12 percent​ of the tax due.
Besides a penalty, interest on the taxes owed is also applied. The interest rate on individual taxes for 2022 is ​3 percent​ computed at ​0.00822​ percent daily. This also applies to the underpayment of estimated taxes.
Where Do I Mail/E-file My Montana Return?
There are two addresses that you can mail your return to.
If you are owed a refund or are not including a payment, then your return will go to Montana Department of Revenue, P.O. Box 6577, Helena, MT 59604-6577. If you are sending a payment with your return, then mail it to Montana Department of Revenue, P.O. Box 6308, Helena, MT 59604-6308.
There are several options for e-filing. One of them is the Free File Alliance. The Free File Alliance is a nonprofit that has partnered with Montana. Free services are offered to qualified individuals.
If you don't qualify for Free File Alliance, then approved tax software may be used. These vendors may charge a fee.
How Do I Pay Taxes Due?
You can mail in a check or money order with your tax payment.
When making an estimated tax payment or paying separate from filing a return, there are two ways to submit payment. One is using a payment voucher. The other way to submit is through the TransAction Portal (TAP). Once on TAP, go to "Quick Links" and select "Make a Payment." Credit cards, ACH and debit are accepted
If you are unable to pay owed taxes, a payment plan can be requested through TAP. An answer is usually given within 24 hours. Penalties and interest will still be applied on the tax owed, even if you have a payment plan.
A payment plan cannot be requested on estimated taxes if a tax return isn't filed. Contact the Montana Department of Revenue if you have issues or questions at ​(406) 444-6900​.
Where Can I Check My Montana Refund Status?
To check on a refund, go to TAP and then to "Individuals." You will then select "Where's My Refund?" Make sure you have your Social Security number and refund amount.
What About Montana Taxes if You're Self-employed?
A self-employed businessperson pays income tax on income paid to themselves. It is filed through a personal income tax return.
What About Montana Taxes if You're a Business?
The corporate tax rate in Montana is ​6.75 percent​. The minimum tax due is ​$50​. If ​$5,000​ or more is your tax estimate, quarterly payments will need to be made. All estimated payments are due by the ​15th​ on the fourth, sixth, ninth and twelfth months of a tax year.
Some pass-through entities include partnerships, S-corporations and LLCs. The business owners of these entities claim any income on their personal income tax returns.
Although pass-through entities don't pay income tax, they may hold tax on behalf of their owners and members.
References
Writer Bio
Anne attended University of Akron and went on to have a career in television sales. Working as a commercial property and casualty insurance agent for nine years allowed her to learn about different businesses' needs. She has also owned an advertising agency where she created marketing capaigns for various clients. Anne has written for several publications. She currently resides in Charleston, SC.