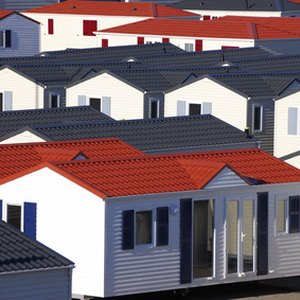 •••
mobiles home 5 image by Marc Rigaud from Fotolia.com
Dunedin, Florida (often misspelled as Duneden and mispronounced) offers residents and vacationers beach access to the Gulf of Mexico. According to the City of Dunedin, the proper pronunciation is DONE-EE-DIN. Dunedin is also home to Caledesi Island, the area's most famous beach. Whether you're a full-time resident, visitor or snowbird, mobile home parks in Dunedin offer communities for long- and short-term stays. Some mobile home parks in Dunedin have mobile homes and modular homes available for rent or sale, while others offer lots or sites on which you can place your own mobile home.
Lake Highlander
Lake Highlander Mobile Home Park is for permanent residents only. Lake Highlander is also a senior's community in which residents must be at least 55. Although the mobile home park residents are owners rather than renters, many of them are seasonal, which means they spend the winter months in Dunedin and the summer months in another residence (typically in the North). Amenities include a lake, four shuffleboard courts, an outdoor pool, a clubhouse and laundry facilities.
Lake Highlander 1500 County Road 1 Dunedin, Florida 34698 727-733-5522 lakehighlander.com
Lake Haven
Lake Haven Mobile Home Park is most made up mostly of modular mobile homes, with a combination of owners and renters. The Lake Haven community is situated within five miles of Clearwater, the largest nearby city. Lake Haven community amenities include waterfront properties, shuffleboard courts, horseshoe pits, a clubhouse, laundry facilities and an outdoor swimming pool.
Lake Haven 1415 Main Street Dunedin FL 34698 1-800-274-7314 equitylifestyles.com
Lone Pine Ridge Mobile Home Park
Lone Pine Ridge Mobile Home Park has 130 lots or sites and is home to full-time and part-time residents (snowbirds). Lone Pine Ridge Mobile Home Park allows one pet per household. It's an age-restricted community that requires residents to be at least 55. The community does not permit vacation rentals (by the week or by the month) of the properties within the park. Within miles of Clearwater, New Port Richey and more, the park's residents have easy access to bigger city amenities outside of this community.
Lone Pine Ridge Mobile Home Park 77 Lone Pine Avenue Dunedin FL 34698 1-727-733-0636 mhvillage.com
References
Writer Bio
Kristie Lorette started writing professionally in 1996. She earned her Bachelor of Science degree in marketing and multinational business from Florida State University and a Master of Business Administration from Nova Southeastern University. Her work has appeared online at Bill Savings, Money Smart Life and Mortgage Loan.