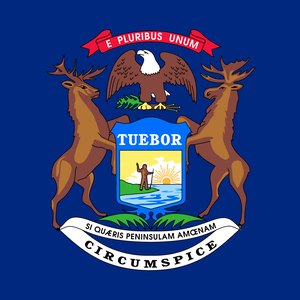 The Michigan tax year has come to an end and it's time to start preparing individual income tax returns. For some, this can be a challenging experience but it doesn't have to be. If you organize yourself, the process will be smoother. Learn the rules and regulations that the Michigan Department of Treasury (DOT) has in place. This will save you money in penalties and interest in the long run.
Who Must File Michigan Income Taxes?
Full-year Michigan residents are required to file a federal tax return must file. This holds true even if you don't owe Michigan state tax. If you didn't have to file a federal tax return but you have income that would be included in federal adjusted gross income (AGI) and exceeds your allowed Michigan exemption allowances, you must file a state return.
If you are a part-year resident and you earned income while a Michigan resident, you must file an individual tax return.
A nonresident who earned income from Michigan sources must file a state tax return.
Michigan nonresidents, who lived in a reciprocal state like Illinois, Indiana, Kentucky, Minnesota, Ohio or Wisconsin who had Michigan tax withheld from their wages, must file a tax return. This will allow you to claim a refund of the withheld taxes.
What Are the Forms to Use?
What Is the Tax Rate in Michigan?
What Are the Filing Deadlines and Extension Process?
The due date for filing individual returns, extensions and paying taxes is ​April 18, 2022​.
You don't need to file an MI extension if you expect a tax refund, but you will need to file if you want to receive the refund.
If you owe taxes, you must either submit a return or request for an extension by the April 18 deadline. The extension deadline is ​October 17, 2022​. Despite having an extension, your taxes must still be paid by the April 18 deadline.
Paying all your taxes, despite not filing, is considered an extension, but you still must file by the October deadline.
What Are the Penalties for Late Filing and Underpayment of Taxes?
The penalty for late taxes and filing is ​5 percent​ of the total unpaid taxes for the first two months. After the first couple of months, the penalty is ​5 percent​, assessed per month. After that, the maximum is ​25 percent​.
Interest will also be charged for unpaid taxes. It is based on the current interest rate. A penalty and interest calculator is available on the Michigan DOT website.
Where Do I Mail/E-file My Michigan Return?
If you have a zero balance or refund coming to you and you are using Form MI-1040, mail your return to: Michigan Department of Treasury, Lansing, MI, 48956. If you are including a payment with Form MI-1040, mail both to: Michigan Department of Treasury, Lansing, MI 48929.
Although Michigan doesn't endorse or guarantee tax companies that provide free e-filing software, there are several available.
​Free File Alliance:​ This is a nonprofit coalition of industry-leading tax software companies that partnered with the IRS to provide free state and federal tax preparation and e-filing. You must have an AGI between $0 and $73,000 and live in Michigan to qualify.

​Online Taxes (OLT):​ This company provides free MI and federal tax preparation and e-filing if your AGI is between $16,000 and $73,000.
​TaxSlayer​: This company provides free MI and federal tax preparation and e-filing for simple tax situations, but charges a fee if you have credits and deductions.
How Do I Pay Taxes Due?
To pay taxes, you can mail a check or money order to the Michigan Treasury Department using the filing address. You can also make a payment online.
To make a payment online, you will need a valid email address. The state of Michigan accepts ACH. There are no fees for ACH transactions from a checking or savings account. You must submit the nine-digit financial institution routing number.
You can also use a credit or debit card for payment. Discover, Mastercard or Visa are accepted. There is a processing fee of ​2.35 percent​ for each transaction. A debit card payment is charged a flat ​$3.95​ fee.
If you need assistance, Michigan provides eServices. These include an account services portal, an inquires portal and a guest services portal. You will need a valid email address. Tutorials are also provided.
Michigan offers an installment agreement for those taxpayers who cannot pay their taxes. But keep in mind that even if you are making monthly payments, penalties and interest rates will still be applied to the owed balance. An installment agreement duration is ​48 months​ or less.
There is also the Michigan Offer in Compromise (OIC) program. Michigan's OIC settles tax debt by accepting a lower amount of the tax owed. This includes penalties and interest. But there are specific qualifiers to participate in this program.
Where Can I Check My Michigan Refund Status?
You can check your Michigan refund status online. The primary filer needs to provide their last name, Social Security number, tax year, filing status and AGI or Total Household Resources (THR) to check on a refund.
Another source is to call the Michigan DOT. The individual income tax phone number is ​517-636-4486​.
What About State Taxes If You're Self-employed?
An individual who is self-employed files their business income on their personal income tax return.
What About Michigan State Taxes If You're a Business?
Michigan corporate income tax (CIT) is ​6 percent​​.​ It is applied to C-corporations and taxpayers that are taxed federally as corporations.
The CIT is different for small businesses. It offers an alternative tax rate of ​1.8 percent​ of AGI. Insurance companies and financial institutions also pay different tax rates.
Taxpayers with less than ​$350,000​ in apportioned or allocated gross receipts are not required to pay the CIT.
Enacted in 2021, Michigan pass-through entities can elect to pay a ​4.25 percent​ income tax. This allows these entity owners to claim a tax credit against their Michigan individual income tax returns. This affects pass-throughs such as LLCs, partnerships and S-corporations.
Questions regarding business taxes can be answered by calling ​517-636-6925​.
There is also the business tax eService's portal help center. Tutorials are available.
References
Writer Bio
Anne attended University of Akron and went on to have a career in television sales. Working as a commercial property and casualty insurance agent for nine years allowed her to learn about different businesses' needs. She has also owned an advertising agency where she created marketing capaigns for various clients. Anne has written for several publications. She currently resides in Charleston, SC.