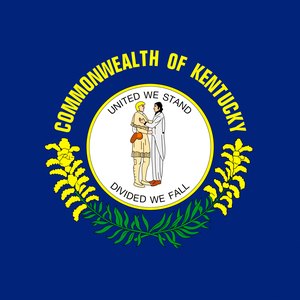 It's time to gather all your financial documents together and get organized. Tax time is here. Preparing for the IRS is one task. But Kentucky residents and others will also need to start preparing their state taxes. You need to be aware of different regulations and payment methods for Kentucky.
Who Must File Kentucky Income Taxes?
A full-year Kentucky resident with taxable income from Kentucky sources must file a tax return. If you are a full-year non-resident with income from Kentucky sources, you also must file an income tax return.
Since unemployment benefits are state taxed, a Kentucky resident who received them needs to file a return. If you subtracted the unemployment benefits from your federal tax, it must be added to your Kentucky filing.
If you are stationed in Kentucky and your only source of income is the military, you file an income tax return with your domiciled state. But if you have taxable income sources from Kentucky, you must file a Kentucky return.
Even if someone is claimed as a dependent, they will need to file if they earn above ​$12,760​.
A part-time resident or new resident who has earned taxable income from Kentucky sources must file an income tax return.
What Are the Forms to Use?
Tax forms are available on the Kentucky Department of Revenue website. A full-year Kentucky resident files with form 740. An individual who is a part-year or non-resident uses form 740-NP. If you are a full-year resident and wish to itemize, you'll need 740 Schedule A.
What Is the Tax Rate in Kentucky?
Part of preparing taxes is knowing what the tax rate is. Kentucky has a flat state income tax rate. In other words, they only charge one rate no matter what your gross income is. The flat rate for Kentucky income taxes is​ five percent​.
What Are the Filing Deadlines and Extension Process?
The Kentucky income tax returns are due ​April 18, 2022​, and taxes are due on this date as well. But, if you have asked for a federal extension, there's no need to file a separate Kentucky tax extension form. It will automatically be applied.
If you can file your federal tax return but cannot file your Kentucky return, you may ask for an extension. When requesting a Kentucky extension, use form 740 EXT by April 18, 2022. This will allow a six-month extension on filing state taxes. The new due date will be ​October 17, 2022​. But despite the extension, you are still responsible for paying a percentage of taxes by April 18, 2022.
If you file an extension, ​75 percent​ of the taxes owed must be paid.
What Are the Penalties for Late Filing and Underpayment of Taxes?
There are penalties for filing late or not paying taxes owed by the due date.
The Kentucky Department of Revenue charges ​two percent​ of the taxes due per month, or a fraction thereof, due for filing late. But the most you can be charged is ​20 percent​.
There is also a penalty for paying your taxes due late. Every ​30 days​, or a fraction thereof, that your payment is late, you are charged ​two percent​. The maximum you can be charged is ​20 percent​.
Unlike just filing late, failure to file at all or not furnish information results in a higher penalty. It is ​five percent​ per month of the estimated tax due to a maximum of ​50 percent​. There is a ​$100​ minimum penalty.
The Kentucky Department of Revenue charges a high penalty for fraud on a tax return. The rate is ​50 percent​ of the assessed tax due. There isn't a minimum or maximum.
A taxpayer can apply for a penalty waiver for reasonable cause. A waiver may be considered for a portion or all penalties if reasonable cause can be demonstrated. The taxpayer must show they acted in a reasonable manner, but the tax liability was due to circumstances beyond their control.
But although the penalty may be waived, interest on due taxes must still be paid for statutory reasons.
Where do I Mail/E-file My Kentucky Return?
There are two ways to send your tax return to the Kentucky Department of Revenue. One of them is to mail it. The address for mailing an income tax return if you expect a refund is Kentucky Department of Revenue, Frankfort, KY, 40618-0006. The address for a tax return or amended return if you owe taxes and you are paying is Kentucky Department of Revenue, Frankfort, KY, 40619-0008.
If you are filing and paying a tax extension, the address is Kentucky Department of Revenue, P.O. Box 1190, Frankfort, KY, 40602-1190
Over 90 percent of resident taxpayers in Kentucky e-file their returns. And KY File is the most recent way to e-file a Kentucky income tax return. Designed to be an electronic version of the paper form, it performs basic calculations. It doesn't error check and you are responsible for entering the correct information.
If you have questions, the phone number is ​(502) 564-4581​.
How do I Pay Taxes Due?
If you wish to pay by check or money order, make them payable to "K.Y. State Treasurer." Mail this to K.Y. Department of Revenue, Frankfort, KY, 40619-0008. A payment voucher, form 740-V, should be attached.
You can also pay your Kentucky income taxes electronically if you have e-filed. The Kentucky Department of Revenue accepts American Express, Discover, Visa and MasterCard as payment. There is a ​2.75 percent​ fee for credit card transactions. Debit cards are also accepted, but a 1.5 percent fee is charged for their use.
If you are unable to pay your taxes, you can request a payment plan.
Where Can I Check My Kentucky Refund Status?
If you e-file and set up a direct deposit, a refund will take two to three weeks. A paper submission will cause the refund to take eight to 12 weeks. Keep in mind that an error correction will delay the refund and may result in a paper check being sent to you.
To check on a refund, go to the "Where's My Refund" page on the Kentucky Department of Revenue's website.
What About Kentucky State Taxes if You're Self-employed?
Self-employed Kentucky residents don't pay a business tax. Instead, they are required to file an individual income tax return for any self-employed income.
What About Kentucky State Taxes if You're a Business?
C-corporations operating in Kentucky are required to pay an income tax and it is progressive up to six percent. They are also subject to a Limited Liability Entity Tax (LLET).
An LLET is a tax, but it's not based on income. It is a tax that is placed on a corporation for the privilege of doing business in Kentucky. A business may be subject to income tax, LLET or both.
The IRS considers an S-corporation a pass-through entity. In other words, no corporate tax is charged to an S-corporation; rather, the owners pay on their individual tax returns. Kentucky recognizes this. But they do charge the S-Corporation an LLET.
LLCs are also pass-through entities and are not required to pay Kentucky corporate taxes. But an LLC is still required to pay an LLET.
Sole proprietorships pay taxes on their individual income tax returns and are not subject to an LLET.
References
Writer Bio
Anne attended University of Akron and went on to have a career in television sales. Working as a commercial property and casualty insurance agent for nine years allowed her to learn about different businesses' needs. She has also owned an advertising agency where she created marketing capaigns for various clients. Anne has written for several publications. She currently resides in Charleston, SC.