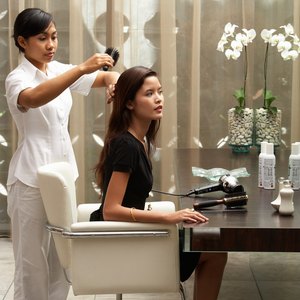 •••
Pinnacle Pictures/Photodisc/Getty Images
While many Americans obtain their health insurance through their employers, who usually subsidize the premium cost, many hairdressers are self-employed and must secure their health insurance in the marketplace. Some hairdressers work as employees in salons, but many work as independent contractors. These hairdressers are considered self-employed – they pay rent to the salon owner, either at a flat rate or a percentage of sales, or a combination of the two. Some independent contractors don't work in salons, though, but work in their own homes or travel to their clients' locations. Depending on their circumstances, hairdressers may sometimes be able to choose from among several options to obtain health insurance coverage.
Employer-Provided Health Insurance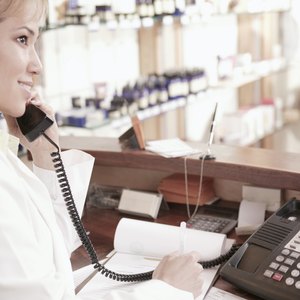 •••
Pinnacle Pictures/Photodisc/Getty Images
Hairdressers who work as W-2 employees are eligible to join an employer-sponsored health insurance program if one is offered. Depending on the quality of the coverage offered and the size of the employer subsidy, this may be the most economical option, if it's available. In addition, if the employer offers health care, whether or not it's mandatory, employees may be ineligible to exercise another option to purchase health insurance from one of the health insurance exchanges sponsored by the states or the federal government under the Affordable Care Act.
Spousal or Parents' Coverage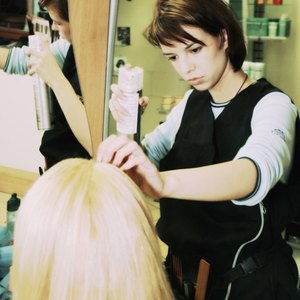 •••
Pinnacle Pictures/Photodisc/Getty Images
Married hairdressers sometimes have the advantage of securing coverage under family health care plans offered by their spouses' employers. In addition, according to The Seattle Times, hairdressers under age 26 can remain on their parents' coverage if they wish to do so, which relieves them of having to pay for a costly benefit at a time when they may be just starting out.
Group Coverage Through Association Membership
A rule of thumb in health care is that group coverage is less costly than individual coverage. Many religious and social associations sponsor group health insurance programs that their members can join. Even when added to the cost of membership in the association, the cost of such insurance usually is very attractive compared to buying an individual or family policy directly from an insurance company. In addition to seeking coverage by joining a social or religious association, hairdressers can join one of the professional hairdressers associations that offer group health insurance. Part or all of the health insurance premium paid by self-employed hairdressers may be tax deductible.
Individual Coverage
Hairdressers who are unable to join a group plan on their own or through a spouse or parent generally must secure individual health insurance from a private insurance company. The Seattle Times reports that those whose income is below four times the federal poverty level will have their premiums limited to a percentage of their income as the result of subsidies implemented through the Patient Protection and Affordable Care Act, and they should investigate the coverage options available through the online health insurance exchange offered by their state or the federal government.
References
Writer Bio
Dale Marshall began writing for Internet clients in 2009. He specializes in topics related to the areas in which he worked for more than three decades, including finance, insurance, labor relations and human resources. Marshall earned a Bachelor of Arts in communication from the University of Connecticut.