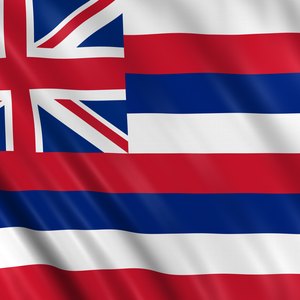 Hawaii has a graduated tax rate with 12 tax brackets based on income – more than any other state. If you are preparing to file an income tax return in Hawaii, you'll want to know into which bracket you fit so you'll know how much you can expect to be taxed. You'll also need to know what forms you'll need as well as where and how to file them.
Who Must File Hawaii Income Taxes?
Full-year Hawaii residents are taxed on all forms of income. They must file a return if they were engaged in business in Hawaii during the tax year, even if they did not accrue any taxable income from doing business. Residents are defined as anyone domiciled in Hawaii or spending ​more than 200 days​ in Hawaii during the tax year.
In addition, the state of Hawaii has thresholds for gross income subject to taxation by Hawaii. If a taxpayer's income exceeds the threshold for their age and filing status, they must file a Hawaii state income tax return. These amounts can be found on page 4 of the instructions for Hawaii Form N-11.
A part-year resident is an individual who spent ​less than 200 days​ of the tax year in Hawaii and was a nonresident for the other part of the year. Part-year residents must file if they were engaged in business in Hawaii and are subject to taxes on all income for the time they were a resident and on Hawaii-only income during the time spent as a nonresident.
A nonresident's requirement to file is based on a threshold and a calculation to determine if there is gross income taxable by Hawaii. See the return form instructions for examples of resident and nonresident distinctions regarding military service, international students and other filing statuses.
What Are the Forms to Use?
Hawaii full-year residents use Individual Income Tax Return Resident Form N-11. Part-year residents and nonresidents use Individual Income Tax Return Nonresident and Part-Year Resident Form N-15.
To file an amended return, use Form N-11 or N-15, depending on your residency status. Mark "Amended Return" at the top of the first page of your return, and submit it along with Schedule AMD.
Other tax forms and schedules related to adjustments and tax credits are available on Hawaii's Department of Taxation (DOTAX) website. All forms are available as a fillable PDF, and some are also available to print and fill out by hand. It is recommended to use the fillable forms, rather than handwriting, as electronic entries are processed faster.
What Is the Tax Rate in Hawaii?
Based on taxable income and filing status, Hawaii has a graduated income tax ranging from ​1.4 percent to 11 percent.​ There are 12 individual tiers, divided into taxable income levels ranging from ​$0 to over $200,000​.
An individual filing as single and earning the average U.S. income of ​$41,535​ (as reported by the U.S. Census) will be taxed at ​8.25 percent​, while someone earning at the poverty level in Hawaii, ​$14,820​, might pay as much as ​6.8 percent​ tax. The highest earners, individuals with taxable income ​over $200,000​, pay ​11 percent.​ To determine the tax rate for your income, see the Hawaii Department of Taxation's individual tax tables.
The amount of your taxable income is based on the adjusted gross income (AGI) from your federal tax return.
What Are the Filing Deadline and Extension Process?
Hawaii state tax returns must be postmarked or received by ​April 20, 2022.​
You may receive a ​six-month​ extension as long as your "properly estimated" tax liability is paid by ​April 20​. With the extension, your complete Hawaii income tax return is due by ​October 20, 2022​. Your payment must be at least ​90 percent​ of the taxes due on your completed return to be considered a proper estimation.
Even if you have filed Form 4868 with Internal Revenue Service (IRS) for a federal extension to file, you must make your tax payment to Hawaii by the April 20 due date to be granted the automatic extension to file your Hawaii return.
An extension to file does not grant you an extended time to pay. You must submit payment by ​April 20, 2022​, if you have taxes due to avoid penalties and interest.
What Are the Penalties for Late Filing and Underpayment of Taxes?
The penalty for late filers in Hawaii is ​5 percent​ of the taxes owed for each month the return is late, up to ​25 percent​ of the total taxes due.
Hawaii begins charging interest on the next calendar day after the deadline. Interest is calculated at ​two-thirds of 1 percent​ (.00667) per month or partial month, on delinquent taxes and unpaid penalties. This is the same penalty for underpayment of estimated taxes.
Where Do I Mail/E-file My Hawaii Return?
You may e-file through Hawaii Tax Online free of charge. You may also file through a commercially available tax preparation software approved by the Hawaii Department of Taxation.
If you would like to submit paper forms instead and do not have a payment due, you may print out your completed return and mail it to: Hawaii Department of Taxation, P.O. Box 3559, Honolulu, HI 96811-3559.
How Do I Pay Taxes Due?
If you have a tax payment due and are mailing a check with your completed return, mail it to: Hawaii Department of Taxation, P.O. Box 1530, Honolulu, HI 98606-1530. Make your check out to Hawaii State Tax Collector.
You may also mail your return but make your tax payment online through Hawaii Tax Online. There is no fee for a debit card payment, but you will pay a fee for a credit card payment. You may also pay by cash in person at a local office.
If you are e-filing, you may make your payment right through Hawaii Tax Online or commercial tax preparation software.
Where Can I Check My Hawaii Refund Status?
You can check your Hawaii income tax refund status through the Individual Tax Refund Status tool on Hawaii Tax Online. You will need to enter your Social Security number and the exact amount of your expected tax refund.
Allow ​approximately 10 weeks​ for e-filed returns to be processed before inquiring about direct deposit refund status. If you request a paper check, allow ​two​ additional weeks of processing.
What About Hawaii Taxes if You're Self-employed?
If you are self-employed in Hawaii, you will need to know about the General Excise Tax (GET). The GET is a tax on a business for the privilege of conducting business in Hawaii. All businesses must obtain a GET license and pay the tax. To learn more about the GET and other business-related tax information for Hawaii, visit Hawaii.gov.
What About Hawaii Taxes if You're a Business?
The corporate tax rate ranges from ​4.4 percent to 6.4 percent​, depending on the business's taxable income. Your business will also pay the General Excise Tax (GET) and file Form N-30. Visit Hawaii.gov for more information about paying income taxes as a business in Hawaii.
References
Writer Bio
Melissa is a writer and editor from Chicago, with a background in small business ownership. After selling her business, she moved into marketing for nonprofits and now manages volunteers at a large medical association. She is a writing and editing contractor and contributed to dozens of blogs and websites.