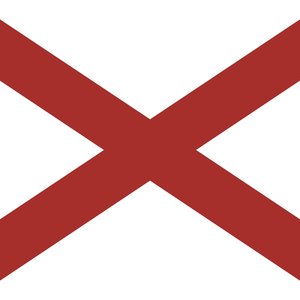 As tax season approaches, you might find yourself dealing with an Alabama individual income tax return if you ended up with income while living or working in the state. However, your filing requirements depend on your residency and filing statuses plus the amount of income earned. If you do have to file, the state provides tax forms and instructions online plus a government website where you can file a return, make payments and check your refund.
Who Must File Alabama Income Taxes?
The Alabama Department of Revenue says that both Alabama residents and nonresidents may need to file an income tax return if they earned taxable income.
The state's definition of residents includes those who reside full-time in the state as well as those who resided part-time in the state for at least ​seven months​ during the tax year. Nonresidents are those who don't meet these criteria but either worked in Alabama or earned income from another Alabama source like a rental property.
However, you may be exempt from filing a return if your income falls below a certain level, which varies by filing status. For example, if you're a part-year or full-year resident, you'd file if you made at least ​$4,000​ if single or ​$10,500​ if married filing jointly. Nonresidents, on the other hand, must file if they earn over the prorated exemption that will vary.
What Are the Forms to Use?
​Form 40A​: This is a simple Alabama resident tax form you can complete in certain situations. For example, you can use this form if don't plan to use itemized deductions, you don't have any self-employment income, and you won't take certain credits or income adjustments.

​Form 40​: This is the most popular form for taxpayers since it allows for more complex tax situations. It has sections and various schedules for income adjustments, the election of the standard deduction or itemized deductions and various types of income.
​Form 40NR​: This version of Form 40 is for nonresidents. It includes the same numerous sections and schedules as the resident version along with additional pages that deal with tax liability for nonresidents.
While it's not an income tax return, another important form you'll find on the Alabama Department of Revenue website is Form 40V, Individual Income Tax Payment Voucher. You could mail this and a check with your tax return to pay your owed taxes.
What Is the Tax Rate in Alabama?
​2 percent​ for the first ​$500​ if single or ​$1,000​ if married filing jointly
​4 percent​ for the next ​$2,500​ if single or ​$5,000​ if married filing jointly
​5 percent​ for income beyond ​$3,000​ if single or ​$6,000​ if married filing jointly
What Are the Filing Deadline and Extension Process?
Your Alabama state income tax return and any unpaid taxes are due on ​April 18, 2022​. This is the same due date the IRS set for your federal tax return.
However, the Alabama Department of Revenue automatically gives you ​six extra months​ if you can't file on time this tax year. This year it means that you have until ​October 15, 2022​ to file for an extension.
You still need to make your tax payment to avoid penalties. Therefore, the state department asks you to submit the Form 40V payment voucher for taxes you expect to owe and check the box for "automatic extension payment".
What Are the Penalties for Late Filing and Underpayment of Taxes?
Due to the automatic extension the state of Alabama provides, there's not a late filing penalty for the state income tax return as long as you pay by ​October 15, 2022​. But if you miss this due date, the state charges you a failure to file penalty that's either ​$50​ or ​10 percent​ of the tax owed, whichever is greater. This means you can end up paying this penalty even if you were owed a refund rather than having a tax liability.
Further, Alabama tax laws mention charging interest on the unpaid tax along with a ​1 percent​ penalty for every month it remains unpaid. This penalty will accrue to as large as ​25 percent​ of your taxes owed, and it applies even with an extension in place.
If you find yourself struggling to pay state taxes, the My Alabama Taxes website has a payment plan option for tax filers to consider.
Where Do I Mail/E-file My Alabama Return?
The My Alabama Taxes website offers a free electronic filing option for a simplified Alabama income tax return. However, you may opt to use third-party tax filing software to e-file a more complex Alabama return with your federal tax return. A tax professional can also e-file the return for you.
If you opt for a paper return, you'll send it to the Alabama Department of Revenue. The specific mailing address depends on which whether you're paying taxes, expecting a refund, or neither.
​Expecting a refund:​ Send it to: P.O. Box 154, Montgomery, AL 36135-0001.
​Paying taxes​: Send it to: P.O. Box 2401, Montgomery, AL 36140-0001.
​Neither of these​: Send it to: P.O. Box 327469, Montgomery, AL 36132-7469.
How Do I Pay Taxes Due?
Once you sign up for the My Alabama Taxes website, you can conveniently make a tax payment at any time with no fee. This website lets you pay by debit using your bank account. If you'd rather use a credit card, you need to get authorized by the state's revenue department first, or you could use a third-party service like Official Payments or Value Payment Systems with a fee.
Other options include mailing a check or money order with a paper tax return or arranging your payment through the tax preparation software you use.
Where Can I Check My Alabama Refund Status?
After ​March 1, 2022​, you can start to check the status of your Alabama tax refund on the My Alabama Taxes website. You can scroll down to the "Refunds" section and click the first link to access the refund lookup tool. The form will ask you for your refund amount, Social Security number and tax year. After you select a verification box and click "Search," you'll see your refund status on the right.
In some cases, it can take up to ​three months​ to get your Alabama state income tax refund. You can help speed up the process by including accurate information on the return and using direct deposit since it's the faster payment method. If you don't receive your refund within that time frame, you can complete the Alabama Department of Revenue's Taxpayer Refund Information form for an investigation.
What About Alabama Taxes if You're Self-employed?
Self-employed individuals with pass-through income often file Form 40 or 40NR where they'll find a schedule for reporting business income and expenses. Income is taxed at the standard individual rates in these situations. Estimated tax payments to the state are due every quarter.
What About Alabama Taxes if You're a Business?
Alabama uses different tax rates for corporations and includes a business privilege tax. These businesses usually use Form 20C or Form 20-C-C. Businesses can access taxpayer services on the same My Alabama Taxes website that individuals use. You can learn more about business taxation on the Alabama.gov website.
References
Writer Bio
Ashley Donohoe has written about business and technology topics since 2010. Having a Master of Business Administration degree, bookkeeping certification and experience running a small business and doing tax returns, she is knowledgeable about the tax issues individuals and businesses face. Other places featuring her business writing include Zacks, JobHero, LoveToKnow, Bizfluent, Chron and Study.com.