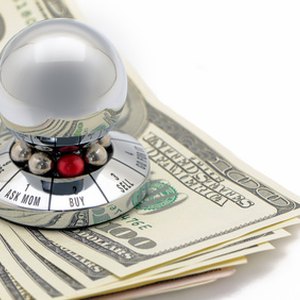 •••
Investment image by Svitlana Boldyryeva from Fotolia.com
Fidelity is one of the largest financial services companies in the United States. It offers various financial products, such as insurance, annuities, exchange traded funds and mutual funds.
Fidelity Freedom Fund Group
Fidelity Freedom Funds Group (including Fidelity Freedom K Funds) is designed to help individuals reach their retirement goals. These funds have a variety of built-in features, such as target retirement dates, scheduled asset allocation adjustments and active portfolio management.
Fidelity Freedom Funds
Fidelity Freedom funds are best suited for investors who not only want to save for retirement, but also to stay invested during retirement. They simplify investment allocation and selection by gradually reducing the level of portfolio risk as the investor nears retirement. These funds are built around target retirement dates, such as Fidelity Freedom 2020 fund, Fidelity Freedom 2030 fund and other comparable funds.
Fidelity Freedom K Funds
Fidelity Freedom K funds are a variety of Fidelity Freedom funds that were designed specifically for some institutional retirement plans that Fidelity manages. They have a lower expense ratio than retail Freedom funds and cannot be purchased outside of the retirement plans.
References
Writer Bio
Elina VanNatta started writing professionally in 2010 for various websites, including GuppyWeightLoss. She has more than five years of experience in the financial services industry and more than 10 years of experience in sales and marketing. She completed part of her higher education in Russia, attended DeVry University and earned a Bachelor of Science in marketing management from Western Governors University.