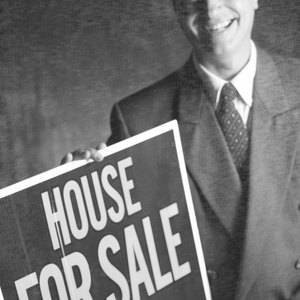 •••
Hemera Technologies/AbleStock.com/Getty Images
Every state has its own set of laws regarding the sale and purchase of real estate, along with specific documents covering the transaction. Most are written and approved by attorneys and available at office supply stores in your state. If you're selling your home yourself, it's recommended that you hire an attorney to guide you through the web of legalities, both federal and local, that accompany a sale. He'll provide a set of documents, as will the title and escrow company hired to coordinate your sale.
Pre-Sale
Before pounding that for sale sign into the ground in front of your house, find all the paperwork that was given to you when you bought the house. This includes a copy of your deed, the title report, your mortgage lender's information, a copy of your hazard insurance, your latest tax bill, a survey the lender charged you to perform and, if you live in a master-planned community with a homeowners association, a copy of your community rules and regulations, and a resale disclosure filled out by the management company.
Sale Package Paperwork
Pre-fill a purchase contract, listing all legal owners as sellers. Include the property tax identification number found on your tax bill and, if you have the information, a legal description of the house. Complete a seller's disclosure statement, acknowledging the condition of all aspects of your home. Include all disclosures mandated by your locality, and a lead paint disclosure and EPA pamphlet if the house was built before 1978. Give the buyer a copy of your community rules and regulations and copies of the latest financial report published by your association.
More Paperwork
If you have a tenant in the property, have a copy of his lease available and proof of his deposit or security. These are items that must be redirected at closing. Any home warranty or appliance warranties that carry over to a new owner are important documentation for the closing table. If you are unable to be at the closing, sign a power of attorney with your escrow agent giving her authority to sign the paperwork in your absence.
Title/Escrow Company
Because you're selling your home yourself, you're not relieved from using professionals to close your transaction, especially if a mortgage is involved. Most states require an attorney, a real estate agent or a title and escrow company to be involved when financing enters into the picture. A title and escrow company not only holds the deposit, it prepares the title work involved in the sale and coordinates property tax payments, arrears, settlement charges and all fees involved in the sale. The final federally mandated Department of Housing and Urban Development HUD Statement is also generated by the title and escrow company, and must be signed by all parties to the sale. While you do not produce these documents, they are required for a closing.
References
Writer Bio
Jann Seal is published in magazines throughout the country and is noted for her design and decor articles and celebrity *in-home* interviews. An English degree from the University of Maryland and extensive travels and relocations to other countries have added to her decorating insight.