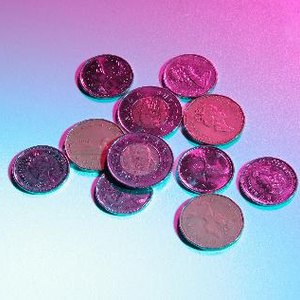 •••
canadian coins image by Alexei Gridenko from Fotolia.com
Registered Retirement Savings Plans were introduced by the government in 1957 to encourage Canadians to save money during high-income years for use in their retirement. As of early 2011, Canadians can make an RRSP tax-deductible contribution of up to 18 percent of their previous year's earned income, up to an annual maximum amount of $22,000 Canadian dollars. RRSPs are popular accounts for retirement savings, but they have some disadvantages.
Withdrawals Are Taxed
Deposits to an RRSP are not taxable, but RRSP withdrawals are taxable. Tax is withheld from withdrawals at a rate of 10 percent of amounts up to $5,000, 20 percent of amounts between $5,000 through $15,000, and 30 percent of amounts over $15,000. Add the RRSP withdrawal to taxable income when completing your tax return to determine if more tax is owed. Once a withdrawal is made from an RRSP, the contribution room is lost.
Retirees Could Pay More Tax
Withdrawals from savings in retirement should mean lower taxes due to lower income. This is called tax deferral. RRSPs are withdrawn or transferred tax-free to a retirement income fund or annuity by age 72, and taxable withdrawals must begin. Taxable income includes RIF withdrawals, employer and government pensions, investment earnings and work income. Retirees with taxable income that meets or exceeds pre-retirement income don't benefit from tax deferral. They are also at risk of having their Old Age Security government pension clawed back.
RRSP Limitations, Penalties, and Loans
RRSP contributions are limited by previous year's income, age, and participation in a pension plan other than Canada Pension Plan. Accumulated contribution room plus 18 percent of the previous year's income minus contributions by the individual or the employer to a registered pension plan equals current contribution room. Over-contributions are penalized at a rate of 1 percent per month. Funds held inside an RRSP can be used as collateral for an RRSP loan only.
Limited Ownership and Transferability
Canadians under 18 and over 71 cannot hold an RRSP (contributions can only be made until December 31st of the year in which you turn 71.) Accounts must be held individually but can have beneficiaries. If the owner of the account dies, taxes are paid by the estate prior to the RRSP proceeds being paid to non-spousal beneficiaries (RRSPs can be transferred tax-free to the RRSP or RIF of a living spouse.) Taxes are calculated on the value of the entire estate, and will reduce the value of the RRSP.
References
Writer Bio
A former financial adviser with more than a decade of experience in personal finance and small business banking, Sarita Harbour is a professional writer specializing in personal finance, small business, technology, and content marketing techniques. Her writing appears online at sites such as Yahoo! Homes and Bob Vila. Harbour holds a bachelor's degree in psychology and computer science from the University of Guelph and the Personal Financial Planning designation from the Institute of Canadian Bankers.