Can I Still Itemize If My Parents Are Claiming Me on Their Tax Return?
by Emily Weller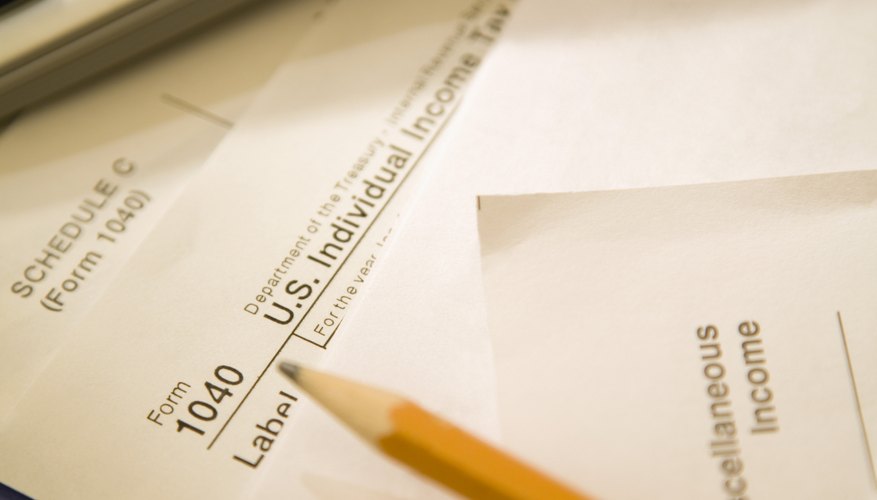 If your parents claim you as a dependent on their tax return, you still need to file a return if your earned income was more than $6,100 as of 2013 or if you had unearned income of more than $1,000, as of 2013. When someone claims you on her tax return, you can't claim an exemption for yourself, and your standard deduction is often lower. But, you might still be able to itemize your deductions to get the most from your return.
Standard Deduction Is Limited
The standard deduction for single taxpayers who aren't claimed as a dependent on someone else's return is $6,100 for 2013. That amount can be greatly reduced when your parents claim you as a dependent. As of 2013, the standard deduction you can claim as a dependent is either $1,000 or the total amount of your income, plus $350, as long as it's less than $6,100. If your income was just $2,000 in 2013, you can only deduct $2,350 if you take the standard deduction.
Itemizing Is an Option
If you had expenses that were more than the standard deduction you're allowed to claim, itemizing your deductions makes sense. Examples of expenses that you can deduct if you itemize include medical expenses above 10 percent of your income, money you donated to charity and local or state income taxes paid. Itemizing is your only option if your parents claim you as a dependent, your filing status is married filing separately and your spouse itemizes his deductions.
Schedule A and Expenses
If you do itemize, you'll need to complete Schedule A when you file your return. You can only deduct expenses you actually paid. For example, if you had medical expenses that were more than 10 percent of your adjusted gross income but your parents paid them, they -- not you -- can claim the deduction if they itemize.
Are You Really a Dependent?
When you are deciding whether to take the standard deduction or to itemize, consider whether your parents can legitimately claim you as a dependent. The Internal Revenue Service has several tests that you need to pass for your parents to claim you as a qualifying child. For one thing, your parents need to provide at least 50 percent of your support. You also need to live with them for at least half of the year and be under age 19 if you're not in school or under age 24 if you're in school full time. If you don't pass the tests for a qualifying child, your parents can only claim you as a dependent or qualifying relative if your income is less than $3,900 for 2013.
Photo Credits
Jupiterimages/Stockbyte/Getty Images