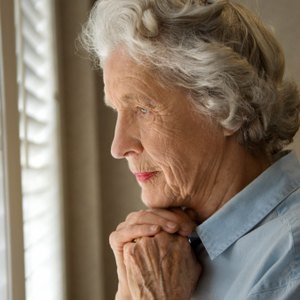 •••
Jupiterimages/Comstock/Getty Images
Seniors living on a low income may find it challenging to locate suitable housing in Wisconsin that fits their budgets. Both help and housing are available, however, in the forms of federal financial rental assistance, healthcare- and insurance-funded accommodation, state-funded assisted living and nursing centers, and living facilities managed by local housing authorities.
Independent-Living Options
Many senior citizens, including those with low income, prefer to remain independent for as long as possible. Wisconsin offers those seniors accommodation in independent-living facilities managed by the U.S. Department of Housing and Urban Development. One example of this type of housing is Grace Apartments. The organization, which has locations in Mauston, Wisconsin Rapids and Poy Sippi, has provided furnished quality housing to persons aged over 50 years (and those with disabilities) since 1978.
Maple Ridge apartments in Reedsburg, Wisconsin, is another example of an independent-living facility that has 49 apartments for seniors of 55 years and older. Utilities are included in the rent, and amenities, such as cable television and a laundry room on each floor, are available.
For both of these establishments, prospective tenants are required to demonstrate that they are eligible for senior or disabled subsidized housing.
Assisted Living
Wisconsin offers state-funded assisted living for seniors who require some degree of medical care. According to the website of Wisconsin Affordable Assisted Living, this type of accommodation is usually provided in a residential-care apartment complex. The individual apartments have a "home-like, non-institutional environment" with sleeping quarters, kitchenettes, private bath and living room. The range of services available include housekeeping, laundry, meals, social services, personal care and the administration of medication, as well as other forms of nursing if required. Prospective tenants must show that they are eligible for Section 8 rental assistance to qualify for the assisted-living subsidized housing.
Nursing Centers
Nursing centers in Wisconsin provide accommodation for seniors who need ongoing medical care. The centers are licensed by the state's department of public health and individually certified for Medicare and Medicaid. Costs are partially covered by these funds as well as by private insurance, and the centers offer basic personal care, the services of registered nurses for treatments and procedures, and in-patient care for seniors when they are ill.
Government Assistance
The U.S. Department of Housing and Urban Development offers several forms of help for low-income seniors in Wisconsin, including the traditional Section 8 housing voucher program. To qualify, the applicant's total household income must be less than 50 percent of the county's median income level for households of a similar size. The recipient pays one-third of their monthly income toward rental costs and the balance is paid by the local housing authority, such as the housing authorities of the cities of Milwaukee and Madison.
HUD also has a Home Equity Conversion Mortgage option -- commonly called a reverse mortgage -- for those seniors who have little or no income but who own equity in their existing homes and would like to buy a retirement home.
References
Writer Bio
Tracey Sandilands has written professionally since 1990, covering business, home ownership and pets. She holds a professional business management qualification, a bachelor's degree in communications and a diploma in public relations and journalism. Sandilands is the former editor of an international property news portal and an experienced dog breeder and trainer.