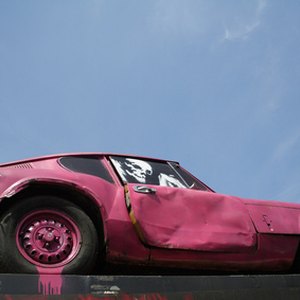 •••
car wreck covered in graffiti image by 20/21 from Fotolia.com
Comprehensive insurance covers damage to an insured vehicle for losses incurred as a result of an accident not involving a collision. These types of incidents include damage resulting from theft, vandalism, animals and weather-related issues. If the paint on your car is damaged as a result of one of these types of accidents, then your comprehensive insurance should cover the cost of the repair.
Deductible
One of the most important factors is determining whether comprehensive insurance will cover the paint damage on your car is to figure out the amount of the deductible on your car insurance policy. With comprehensive insurance, buyer can select a high deductible as a way to reduce regular insurance premium amounts. A deductible always has to be paid before your comprehensive insurance will kick in to cover the remaining non-collision damages. For example, if your comprehensive insurance deductible is $500, and the non-collision paint damage to your vehicle is $800, then you will have to pay $500 and your comprehensive insurance will pay the remaining $300.
Proof of Claim
Each individual insurance policy has its own clearly defined terms related to a comprehensive insurance claim. For example, if a car owner waits beyond the required time frame to submit a comprehensive claim for non-collision paint damage, then the company could deny the claim. Additionally, a car owner must be able to show proof that the paint damage was not caused from a collision. Police reports, stolen car reports, hail damage reports and flood or fire damage reports should all be promptly filed with the car insurance agency. Substantial evidence including photos, dates, times and locations will be required to prove that your insurance policy covers the non-collision paint damage to your vehicle.
Cause of Accident
The single most important factor in determining whether comprehesive car insurance will cover paint damage on a vehicle is the cause of the accident. If the damage was a result of vandalism, theft, natural disasters or animals, then your comprehensive insurance should cover the paint damage to your car. Paint damage caused by falling tree branches, deer, graffiti and hail are all covered in most comprehensive car insurance policies.
Fair Market Value
Comprehensive insurance covers the fair market value of your car if you do have to file an insurance claim for non-collision paint repairs. If the paint damage on your car exceeds the fair market value of your vehicle, then you will receive fair market compensation for your car. In the case of total loss from a non-collision accident, the fair market amount might not be enough to replace your vehicle. Some insurance companies offer gap coverage that will pay the difference between the fair market value, covered by comprehensive insurance, and the cost to replace the car.
References
Writer Bio
As curriculum developer and educator, Kristine Tucker has enjoyed the plethora of English assignments she's read (and graded!) over the years. Her experiences as vice-president of an energy consulting firm have given her the opportunity to explore business writing and HR. Tucker has a BA and holds Ohio teaching credentials.