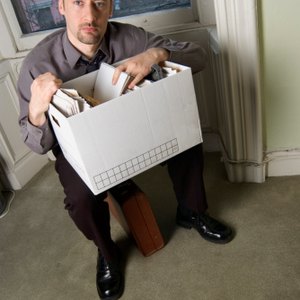 •••
Jupiterimages/liquidlibrary/Getty Images
Unemployed workers wanting to find new jobs can receive help via the U.S. Department of Labor through services provided by the Workforce Investment Act. Rather than focusing on providing social services, such as low-income housing or food stamps, that help unemployed people with basic necessities, the WIA uses grants and other financial assistance to help people find work to support themselves. Programs include training, education, job search, placement and other services that can connect people with jobs.
Adults and Dislocated Workers
One-Stop Career Centers are the main form of help adults and dislocated workers can receive from the WIA. Help with job searches, job placement and training referrals are a few of the services from the One-Stop centers. The overall purpose of the career centers is to train and educate workers in skills and knowledge sets they need to find new work. Support services offered by the program include transportation and childcare. Preference is given to people using public assistance and other low-income programs. One-Stop centers also offer services to employed adults who want to train to keep their jobs.
Youths
Teens and young adults between 14 and 21 years old can also receive training and professional development services from the WIA. State and local governments can receive formula grants for programs with three goals: increasing the number of youths who find jobs or pursue a higher education or training; increasing the number of youths who earn degrees or certificates; and increasing literacy and numeracy rates. Services such as tutoring, work experience and leadership development are targeted toward at-risk and low-income students. Targeted students include school dropouts, those who are pregnant or parents, criminal offenders and runaways, among other at-risk groups.
Program Management
WIA funding flows to state and local programs. At least 85 percent of most appropriations must go to local programs with the remainder being for state agencies. To oversee programs' funding and other operations, state and local governments need workforce investment boards. After Congress approved the WIA in 1998, state workforce investment boards had to work with their governors to set up five-year strategic plans for workforce development. Local workforce investment boards work with their local government officials to manage WIA's local operations, such as One-Stop Career Centers.
Legislation
When Congress approved the WIA in 1998, it consolidated and amended multiple pieces of legislation, such as the Wagner-Peyser Act and Job Training Partnership Act, under one bill. Many of the services for unemployed, dislocated and other low-income people shifted from social services-based help to economic development strategies. A lot of the control also moved from the federal level, which had mainly been the Department of Labor, to state- and local-level economic agencies.
References
Writer Bio
Ed Stine began his journalism career in 2009. He is a business reporter for a community newspaper in central Indiana and he also contributes to its lifestyles magazine. Stine has a Bachelor of Arts in journalism from Ball State University.