How Do I Get My House Back After a Property Tax Auction?
by Tom Lutzenberger ; Updated April 19, 2017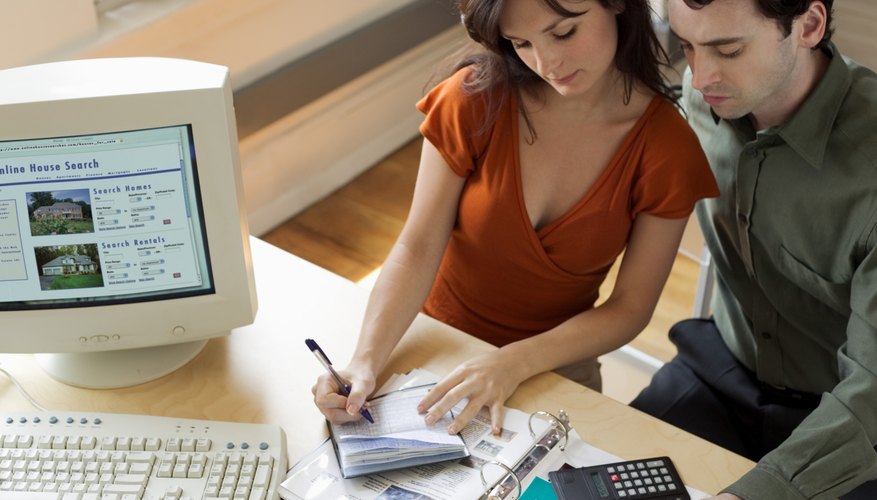 Losing your home to a tax sale can be very traumatic, and when going through the process, you would wonder if there is a way to reverse the nightmare or at least get his or her home back. The good news is, yes, it is possible. Some of the options depend on your location and jurisdiction. Others depend on the availability of cold hard cash.
Redemption
Just like the word sounds, the redemption process is basically a second chance. Some jurisdictions, even though they have sold your house in a tax sale, will provide for a window to give the former owner a chance to rectify the balance due. This redemption process is usually very limited and involves cash up front, but if you can pay on the spot the balance due for the taxes and all penalties, then you keep your home. Some jurisdictions limit this option to something as small as five days or less to trigger a successful redemption.
Technicalities
If your lawyer can prove the tax agency lawyer made a mistake, or did not follow a process correctly, then in many jurisdictions a case can be made that the sale should be stopped. Tax and government agencies are under a significant burden to do their work correctly. With the burden of proof, the law and perfection on their shoulders, lawyers can sometimes prove subtle mistakes in process which can win a case. However, keep in mind these wins are temporary in nature and the core issue, the taxes owed, will still ultimately need to be dealt with.
Buy Home in Proxy
If you know your house is going to sell in a tax auction and you can't avoid the process, then buy it back. Using a friend, agent, family member or some relationship party that will work for you, you can indirectly bid and purchase your own home back. Keep in mind different jurisdictions have rules on who can bid on a tax sale, but if you meet all the rules, then your party can try to buy the home for you.
It sounds like a good option, but this is a very difficult one. Remember, you're asking someone to take on the legal debt and title of a house for you, and they are putting up the financial means to pay off your tax balance. It's likely you will need to give your party some kind of incentive to deal with all this trouble aside from family or a very close friend.
Rent Home
Many times those who buy tax sales see them as investments. But they run the risk of having to deal with unknown tenants. You could convince the new buyer to let you stay in your home as a renter. You want to keep your home intact, and the buyer will want a tenant who won't ruin the house. It's a win-win solution if the trust can be developed.
Conclusion
A tax sale is not the end of the road for your home ownership, especially when the house has significant sentimental value for you personally. Be creative and deal with the process as it is: solve the tax balance due and use the allowable options to your benefit.
Photo Credits
Creatas/Creatas/Getty Images