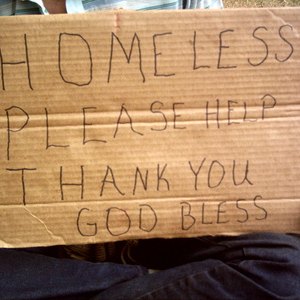 •••
"homeless - please help" sign image by Christopher Martin from Fotolia.com
In Chicago, more than 74,149 people were homeless in 2008 and 2009 according to the Chicago Coalition for the Homeless. More people than ever need help feeding their families in difficult economic times. Soup kitchens are overwhelmed and need the help of volunteers willing to take some of their own free time and serve those in need. It is fairly simple to volunteer to work at a soup kitchen, whether you are an individual volunteering or with a group. Some organizations may require you to take an orientation session before volunteering.
Research Chicago soup kitchens. Find a soup kitchen that has an outreach towards a community, neighborhood or cause that you believe in. For example, The Franciscan Outreach Association is a Catholic organization; A Just Harvest actively advocates for the homeless politically. You can find out basic information on the organizations through their websites, as well as calling and speaking directly with someone on staff.
Take a tour or orientation before volunteering. Some organizations require you to take a volunteer orientation session before you can volunteer. Even if you are not required to do so, it is a good idea to visit the soup kitchen in person so that you can see what it is all about and how it operates so that you know what to expect.
Arrive at the soup kitchen on time. When you have been given a date and time to volunteer, show up punctually and ready to work. You may have a uniform or apron to put on. You will be assigned a task to help prepare for the meal. Be prepared to lift and move heavy boxes of supplies, as well as prepping or serving the food.
Greet and serve dinner. If you are assigned to assist with serving the food, serve the appropriate amount of food as instructed and be sure to smile and say hello to the person you are serving. In rough times, treating someone kindly and with respect can go a long way.
Help clean up. When the meal is over, you may be assigned a specific cleanup task such as wiping down tables, washing pots or sweeping floors. If you have the time and you enjoyed yourself, sign yourself up to volunteer at another date.
Expect to be on your feet for a few hours. Soup kitchens serve a massive amount of people each night, so wear comfortable shoes.
References
Resources
Writer Bio
Based in Los Angeles, Zora Hughes has been writing travel, parenting, cooking and relationship articles since 2010. Her work includes writing city profiles for Groupon. She also writes screenplays and won the S. Randolph Playwriting Award in 2004. She holds a Bachelor of Arts in television writing/producing and a Master of Arts Management in entertainment media management, both from Columbia College.