Which Veterans' Charities Do Most Veterans Like Best?
by Mark Fitzpatrick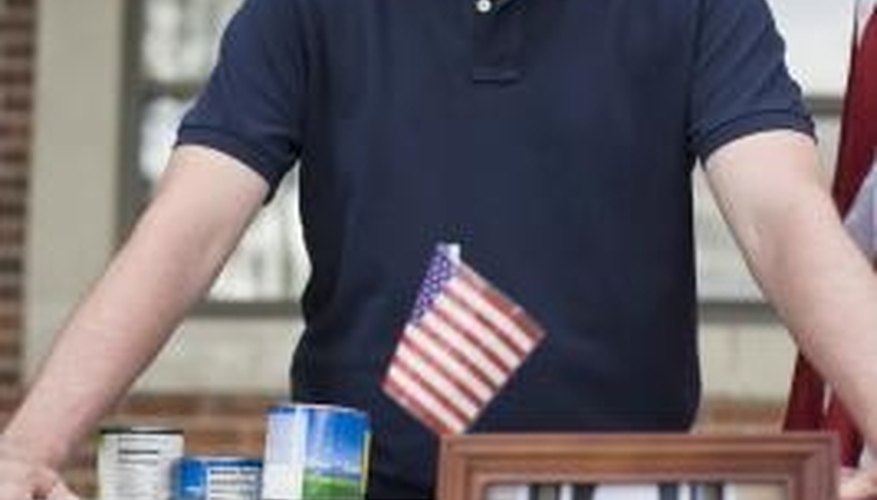 Like any group, veterans may require funds from charities to help with everything from homelessness to healthcare. It is important that charitable people give their support to charities that most veterans like the best. The question of which charities are the most liked are hard questions to answer, however. Many advocacy and watchdog groups help donors by outlining which charities utilize their donation funds efficiently. For example, many charities may use many of its charitable funds to help pay for costs instead of giving the funds directly to the groups it is aimed to service.
Fisher House Foundation
The Fisher House Foundation (fisherhouse.org) is a non-profit charity that helps build housing near military and veteran medical facilities. The goal is to have as many veterans conviently located near the medical centers that will provide them the necessary physical and emotional care they need. The watchdog group, Charity Navigator, argues that Fisher House Foundation is one of the best charities in terms of utilizing their funds to support troop interests directly instead of administrative costs. Another watchdog group, the American Institute of Philanthropy, awarded the Fisher House with an "A+" rating over other veteran and military charities.
Special Operations Warrior Foundation
The Special Operations Warrior Foundation is centered toward giving funds and assistance to veterans who serve in the military's special forces divisions, like the Green Berets or the Navy SEALS. The two forms of assistance this organization gives is the financial assistance needed for medical costs and tuition reimbursement for the children of those soldiers who are attending college. Charity Navigator praised the charity for utilizing around 82 percent of its funds toward medical assistance and education reimbursement.
National Military Family Association
The National Military Family Association advertises itself as one of the only charities that focuses all of its funding and programs for all military branches. The main focus of the Association is to help with mental health costs for military families. The money can help soldiers returning home seek mental help, their spouses who are experiencing a myriad of emotions during a soldier's deployment and mental health funding for children who are concerned about their parent. Charity Navigator states that over 91 percent of its funding goes directly to veterans, and the American Institute of Philanthropy gives the Association an "A+" in its services and efficiency.
Homes for Our Troops
Homes for Our Troops is a charity that helps raise money to build homes for severely injured veterans. The group performs several actions depending on a veteran's situation. The group may help give money for building supplies or help pay for labor costs to build a house. Depending on how much the veteran applies for in aid, the house built for the veteran is free of charge. The American Institute of Philanthropy awarded the Home for Our Troops an "A" rating, while Charity Navigator informs consumers that around 86 percent of charity money is spent directly to help veterans.
Photo Credits
Jupiterimages/Creatas/Getty Images