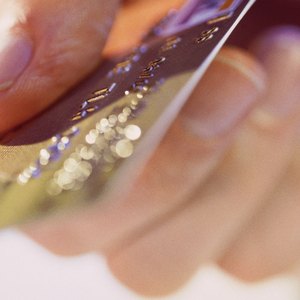 •••
Comstock/Stockbyte/Getty Images
While the Simmons First Visa Platinum Rewards program offers top travel and related benefits, only those with an excellent credit rating need apply. The card charges no annual fee, and as of publication the annual variable percentage rate is 9.25 percent. Depending on the number of points you've accumulated and the award you're seeking, redeeming your points is as easy as visiting the Simmons Bank website or calling a toll-free number.
Earning Points
You'll earn one point for each net dollar you charge to your card, excluding money spent for taxes and fees. Cash advances and balance transfers don't earn points. Redeem your points for tickets on any U.S.-based airline, with no restrictions on seating or dates. That means you can use your rewards for holiday travel and other time periods that standard rewards programs don't permit. Along with airline tickets, you can also redeem points for dining out, certain hotels, gift certificates, catalog merchandise, cruises, rental cars, vacation packages or cash back.
Points Considerations
Your points are good for three years after they are earned, and any points redeemed are done with the oldest points used first. Your points appear on your monthly statement, but you can call 1-866-469-3632 to determine your point balance. You can only redeem points if your account is in good standing and active. Points aren't transferable if you close the account. If you want to redeem your points, you can do so online or by calling 1-866-469-3632.
References
Writer Bio
A graduate of New York University, Jane Meggitt's work has appeared in dozens of publications, including Sapling, Zack's, Financial Advisor, nj.com, LegalZoom and The Nest.