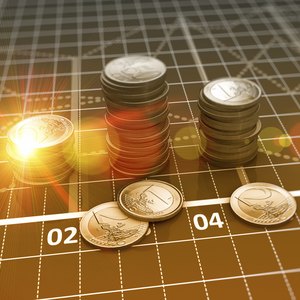 •••
Violka08/iStock/Getty Images
The rule of 72 is used as a shorthand way to estimate the number of years it will take for an investment to double based on the rate of return. To use the rule, divide 72 by the expected return. For example, if you expect a 6 percent return, divide 72 by 6 to find it will take about 12 years to double. If you expected a 9 percent return, it would double in about 8 years.
Alternative Application
The rule of 72 can also be used to figure out the rate of return you need to achieve to double your money in a specified period of time. To do so, divide 72 by the time you have to double your money. For example, if you want to double your money in 10 years, divide 72 by 10 to find that you need about a 7.2 percent rate of return.
References
Writer Bio
Based in the Kansas City area, Mike specializes in personal finance and business topics. He has been writing since 2009 and has been published by "Quicken," "TurboTax," and "The Motley Fool."